Transforming brands, growing businesses, and making people's lives better
We believe...
People always come first
We consider the unique needs of humans as our North Star throughout strategy, design, and development. This helps us discover breakthroughs and ensures the experiences we create are valuable, intuitive, accessible, and a joy to use.
Technology is transformative
We take an opportunistic approach, with the belief that the right technology, deployed to the right people at the right times, can transform businesses, disrupt industries, and move markets.
Real innovation yields real results
Innovation is not a buzz word to us. We believe a new idea, method, product, or experience is not innovative if it doesn't also move the needle for your business or brand — and we've proven that for 20+ years.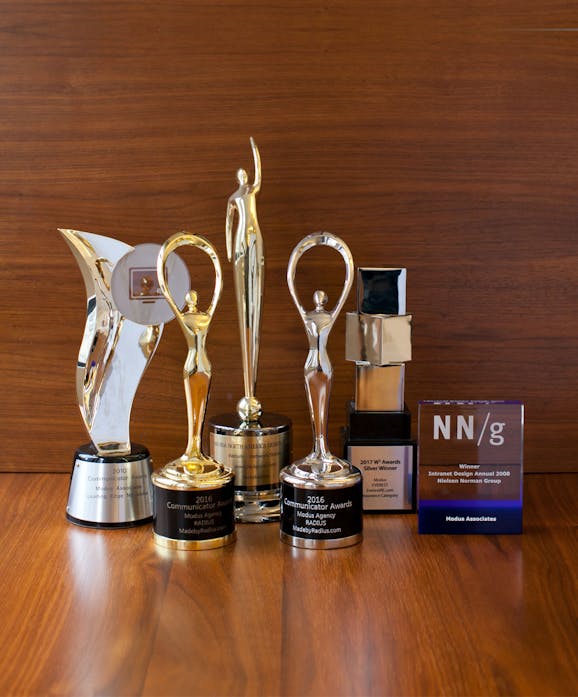 Innovation is in our DNA
Celebrating 20+ years of collaborative culture, amazing people, and innovative work. Swipe to see how we've transformed industries since 1999...
The Modus Way
We live and breathe these values into everything we do. They represent who we are, how we work, and what we strive to embody every day.
Our commitment to Diversity, Equity, Inclusion, and Accessibility (DEIA)
Trust, respect, empathy, and collaboration are core to the Modus Way. As a global digital agency where differences are valued and celebrated, we're committed to nurturing a diverse, equitable, inclusive, accessible, and safe environment for our team members, partners, clients, communities, and our world.