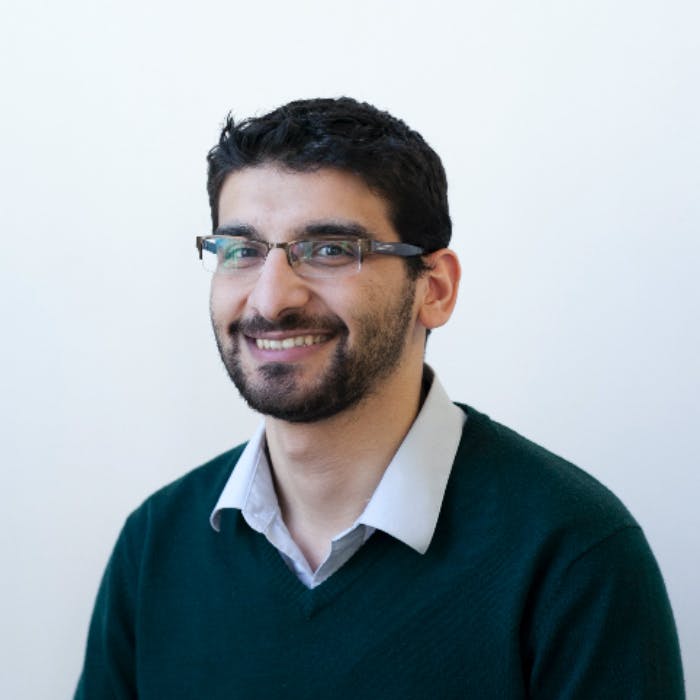 David Bebawy
Director, Engineering
David has over 13 years of experience in software engineering, QA testing, and traversing the digital product development lifecycle. Since joining Modus in 2010, he has become a key member of the Modus leadership team. In addition to his role as Lead Engineer for several clients, he oversees our QA team and heads our Engineering Team meetings.
With his combined technical and business background, David brings a unique ability to facilitate collaboration and communication between our clients and internal teams. His vision is to be at the forefront of technology. This is achieved by our teams pursuing continued learning by participating in 3 courses per year. Lastly, his philosophy to software development is "try, evaluate, and iterate."
David is a first-generation Egyptian-American and a practicing Coptic Orthodox Christian. He takes great pride in his heritage and is an active volunteer at his local church where he leads worship services, speaks at meetings, and mentors high-school and college youth. In his free time, he is an audio/videophile and loves to collect, watch, and build his PLEX media library. He holds dual degrees from the New Jersey Institute of Technology (NJIT) with a BS in Electrical Engineering and an MS in Management.