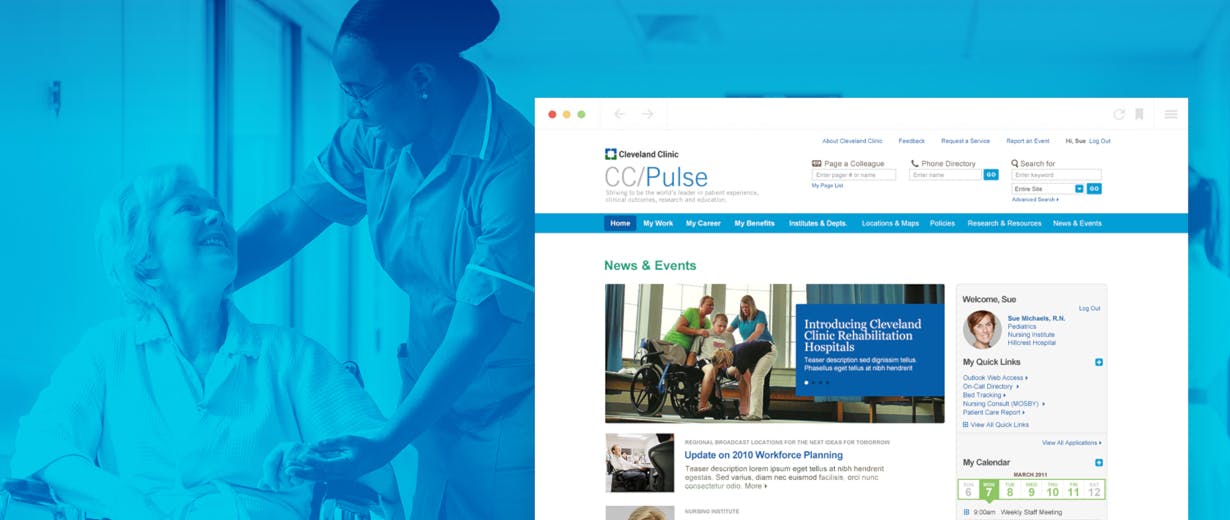 A cure for the common intranet
Cleveland Clinic is one of the largest and most renowned hospitals in the the world. To help them scale their communications and education—and focus on patient care—we designed a unified, personalized intranet and governance model, consolidating six intranets into one all-access platform with features like single sign on, mobile access, and customized email subscriptions. The award-winning experience means administrative burdens have been minimized across the organization, and busy medical personnel now have quick access to critical research and information that can help save lives.
Digital Strategy
Employee Intranet
Employee Engagement Campaign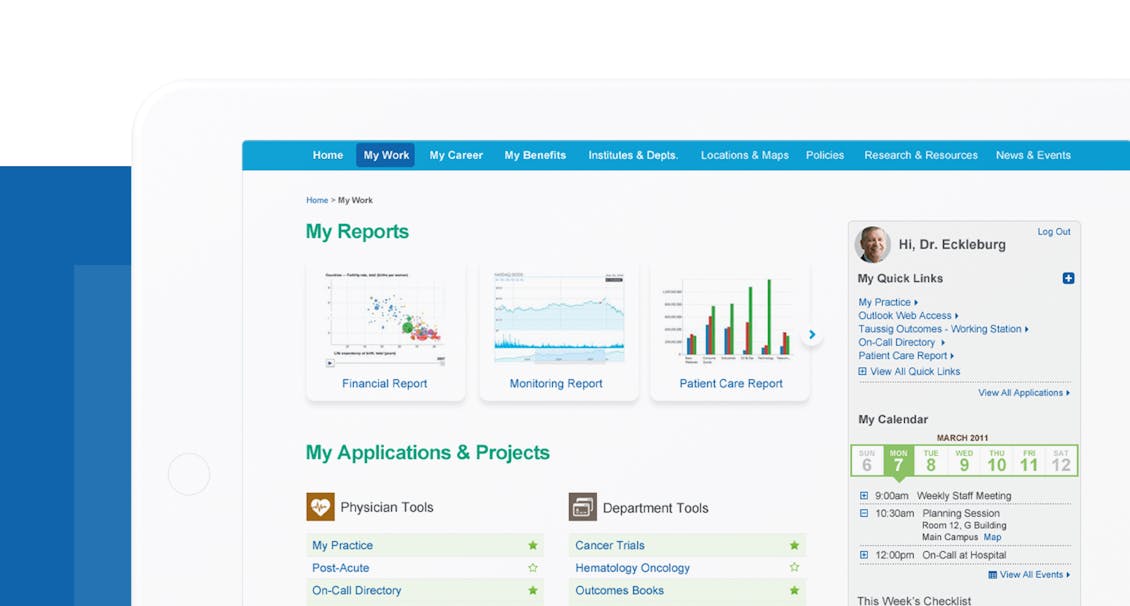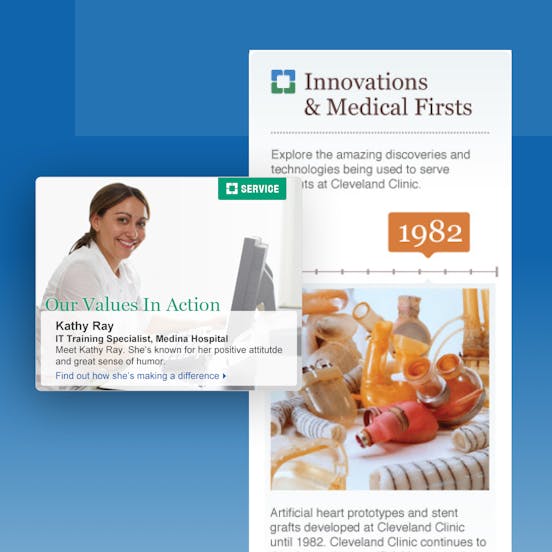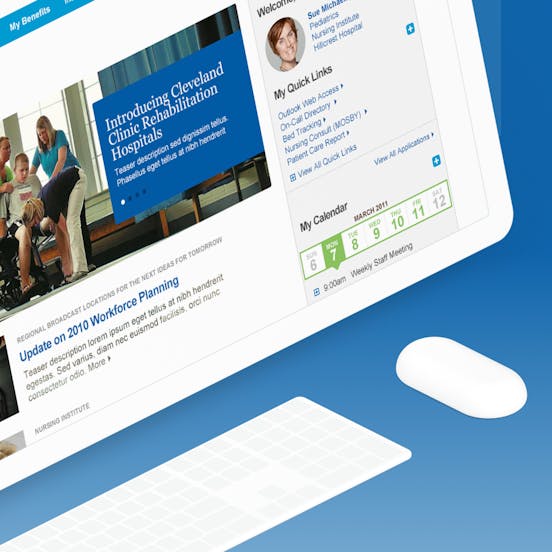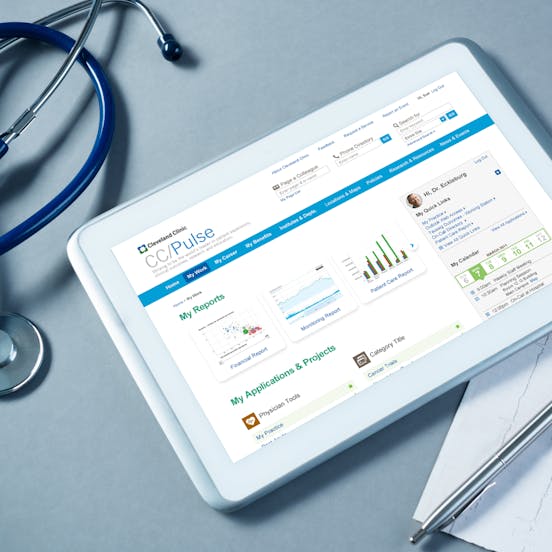 UX Awards Honorable Mention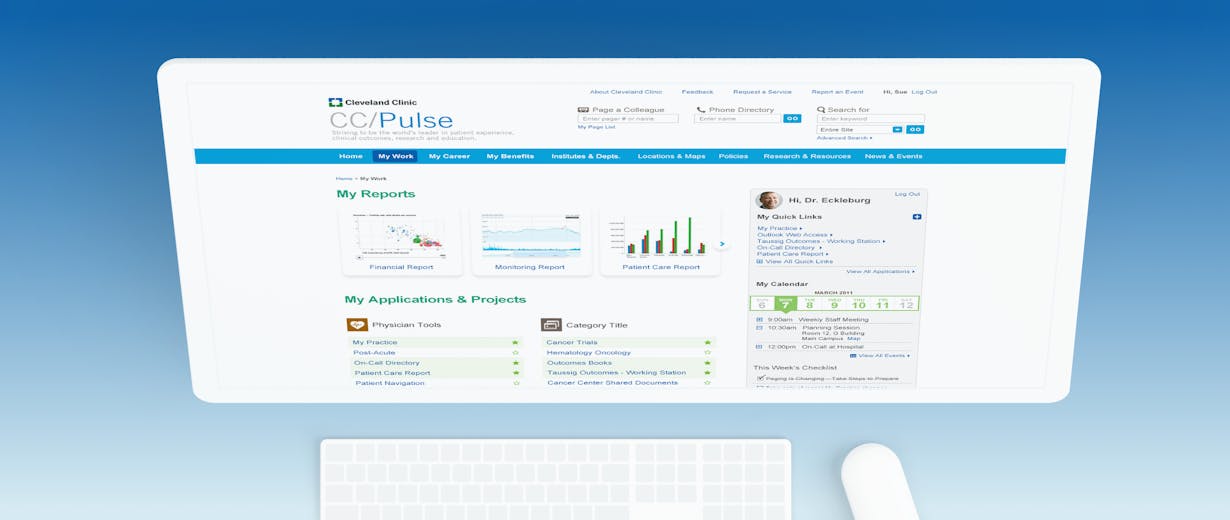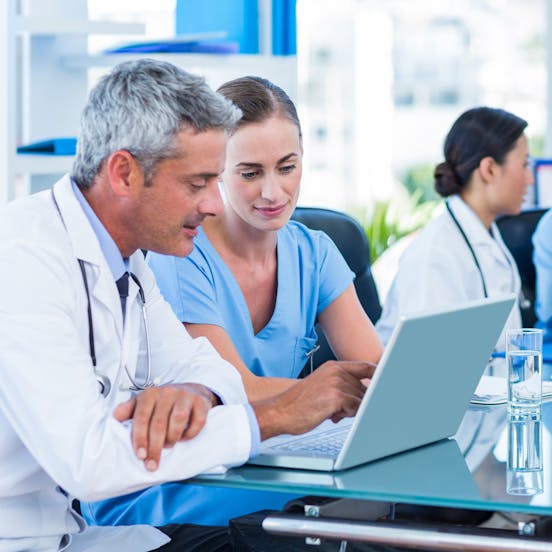 No stone was left unturned, and the results were in a word: outstanding.
Cleveland Clinic