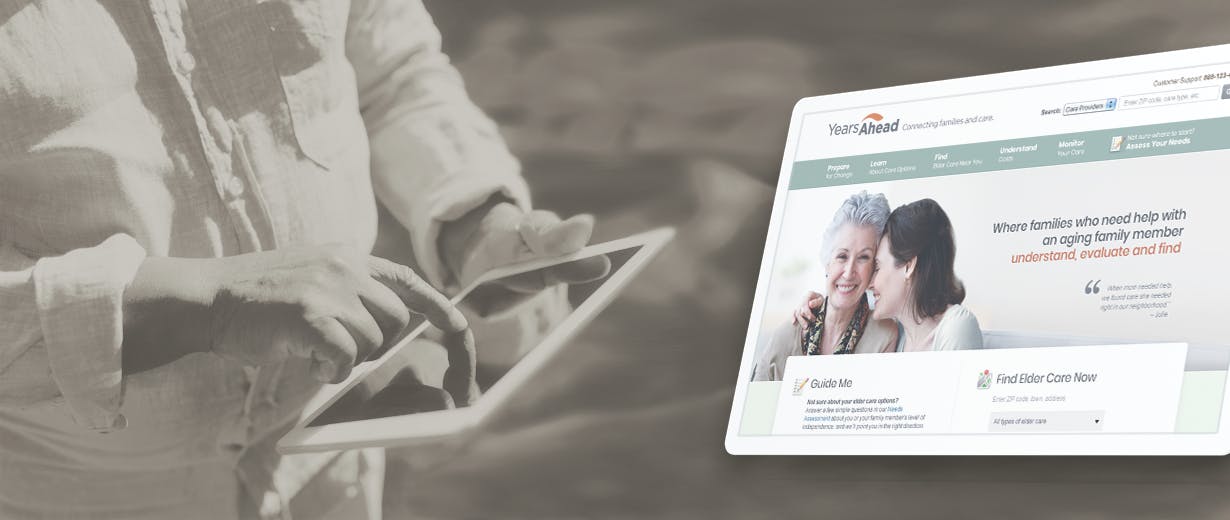 Connecting seniors with custom-fit care
When it comes to elder care, seniors and their families have a wide range of needs and budgets—and everyone wants to be within miles of their loved ones. We helped create Years Ahead, which matches seniors with the assisted living residences and service providers that will help keep them happy and healthy. Years Ahead wanted to create a product that would make difficult, complex decisions around elder care easier for seniors and their families. (And, of course, it needed to generate revenue.) Modus created a clinical-level, easy-to-use diagnostic tool that provides tailored recommendations based on needs, budget, and location. Vetted care providers get valuable referrals, and pay for their listing. Whether seniors need a retirement community, home improvements, or comprehensive memory care, they're empowered to find exactly what they need.
Digital Branding
Online Marketplace
Mobile App
Marketing Website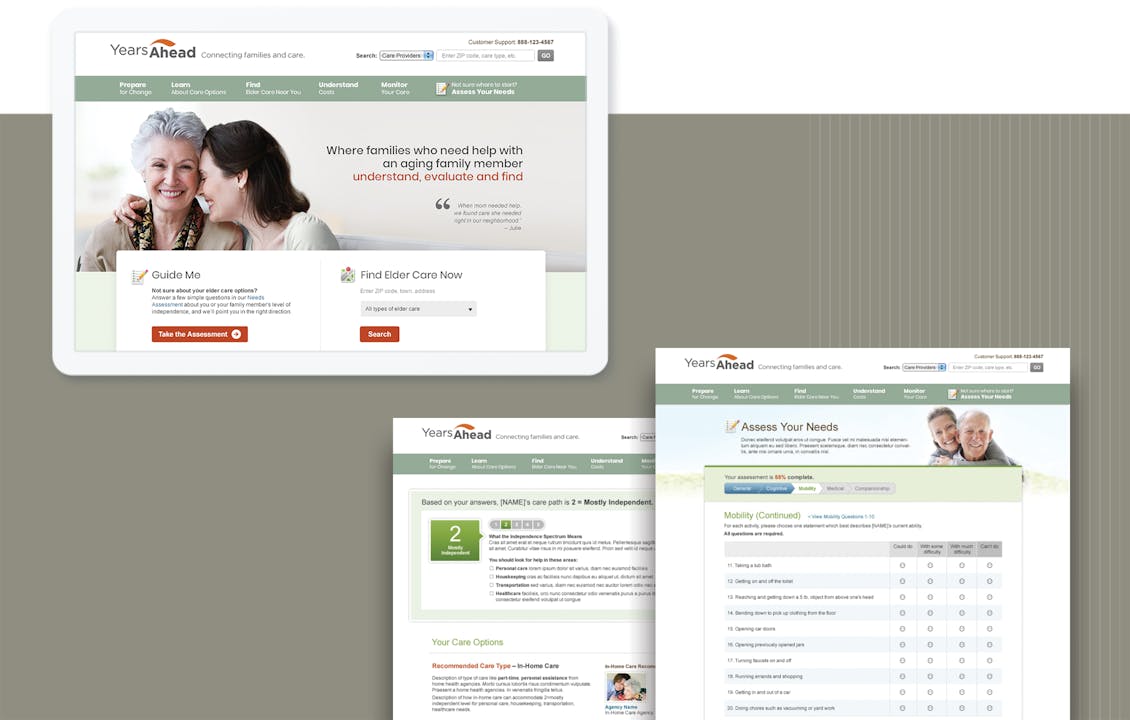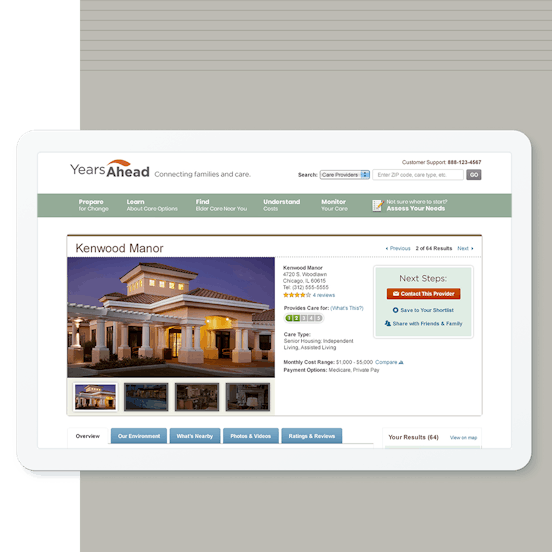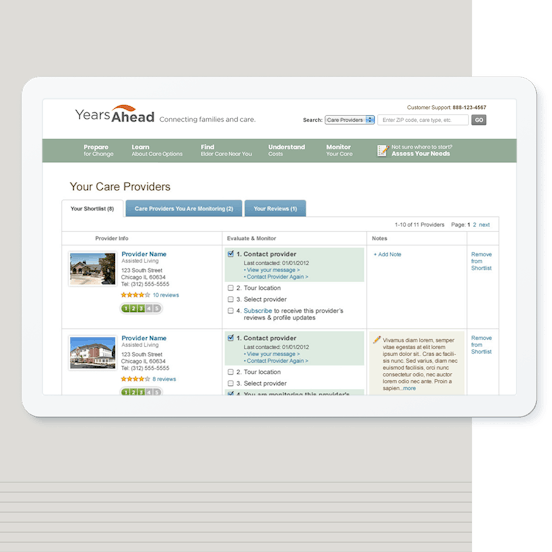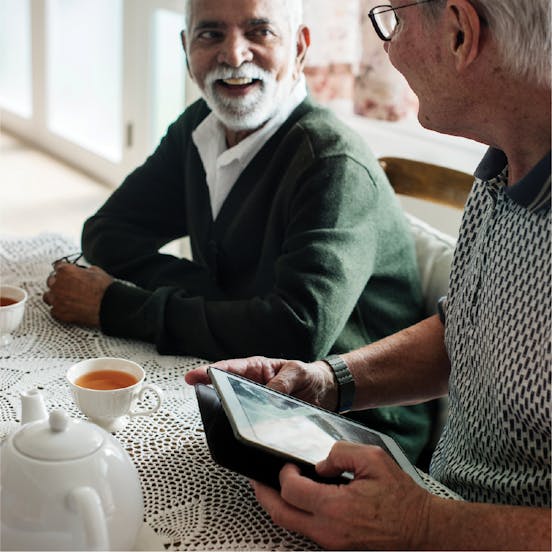 Years ahead of everything else out there.
Melissa Marchwick / General Manager / Years Ahead