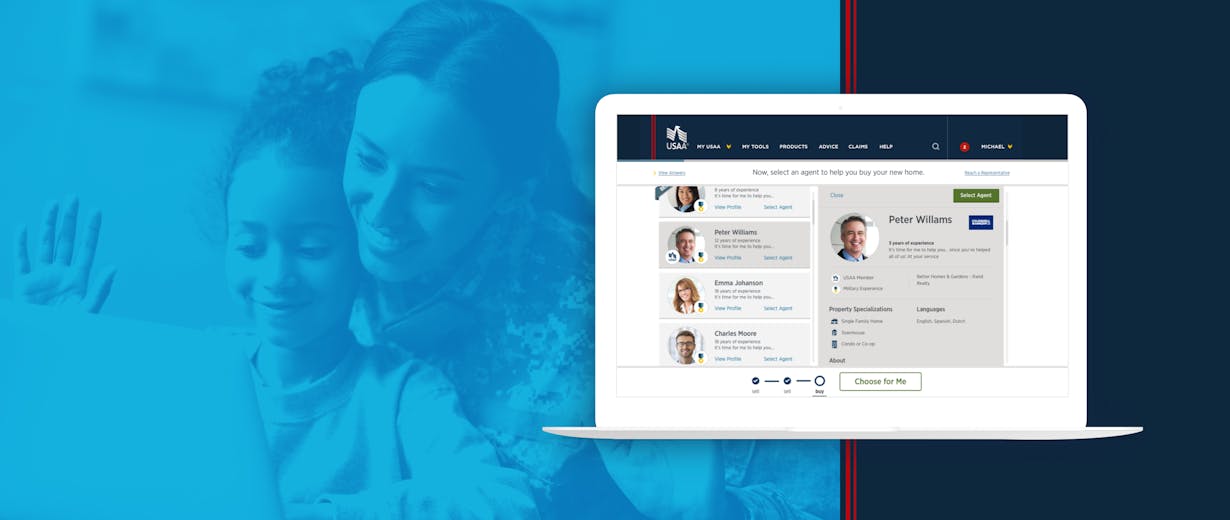 Helping military families relocate with algorithmic matching
Because military families relocate often, USAA partnered with another Modus client, Realogy, to launch a custom lead generation tool. The consumer-facing application helps match USAA members to the perfect real estate agent to help them buy and sell a home. Employing a mobile-first design methodology, Modus designed and engineered both a native mobile and desktop application suite that has significantly increased lead volume and conversion and reduced drop-off rate. It also looks great, is easy to use and meets strict ADA compliance standards.
Lead Generation Tool for Affinity Program
Native, Mobile & Desktop Applications
ADA Compliant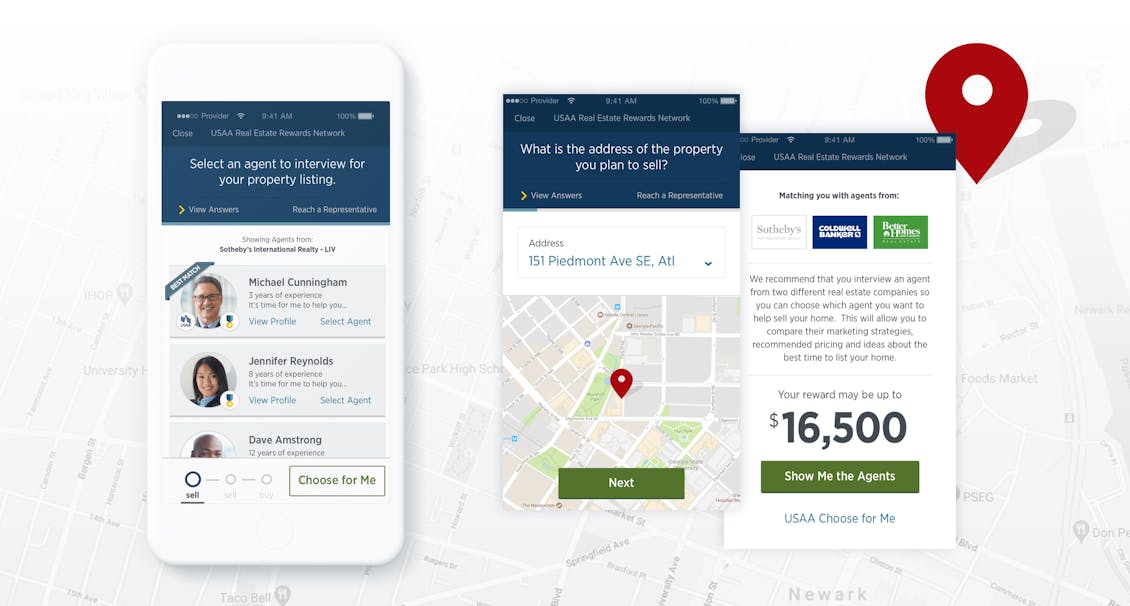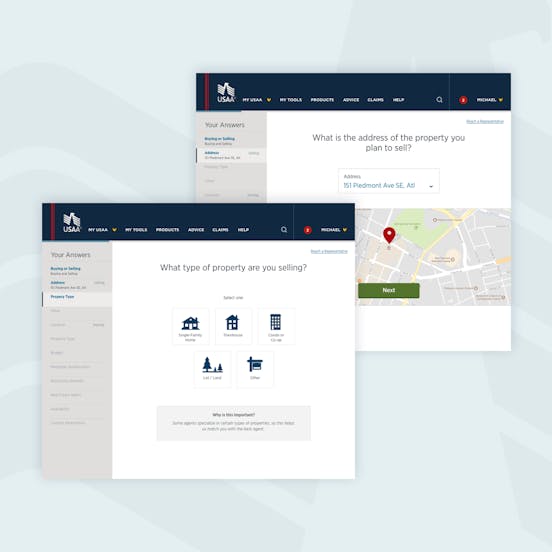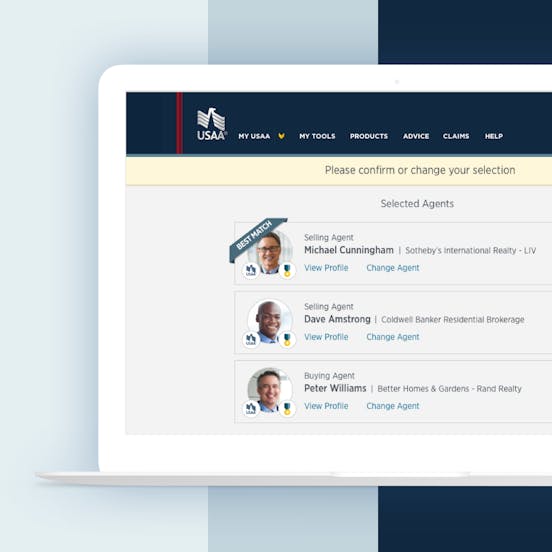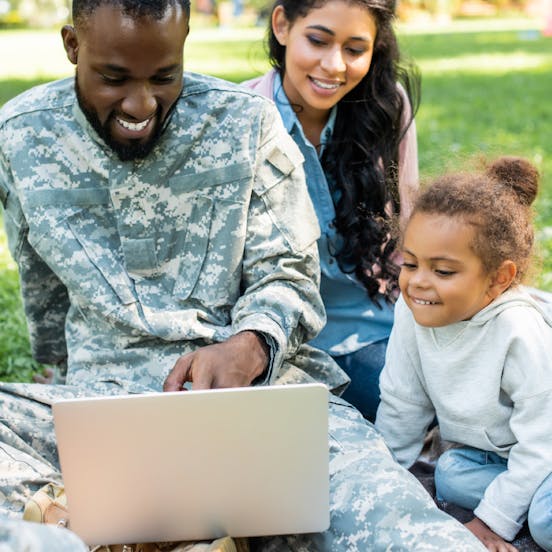 When we started this project, I had something in mind — what you presented far exceeds my expectations. Thanks for the great work on this. It's really going to make a difference for our members.
Winston Wilkinson  /  President of Mortgage & Consumer Real Estate  /  USAA