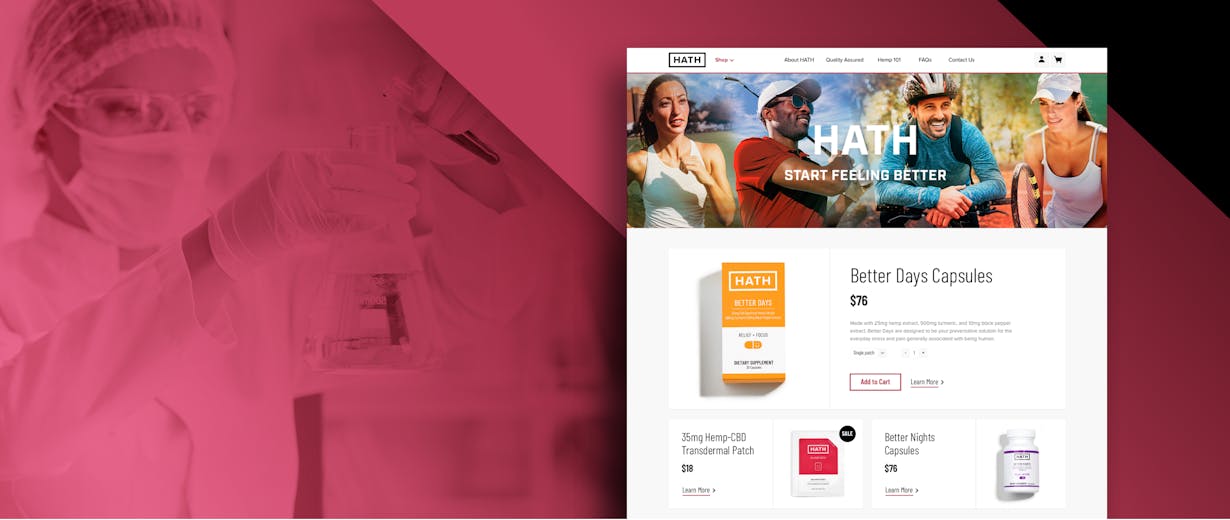 Growing a CBD ecommerce brand
Cannabidiol startup HATH turned to Modus to help build their digital brand from the ground up. Utilizing cutting-edge CMS and eCommerce tools, we brought their story to life with mission-driven messaging, compelling visuals, and engaging social media assets. The result is an engaging and easy-to-maintain eCommerce experience that can only grow from here.
Digital Branding
Ecommerce Site
CMS Implementation 
Email Marketing 
Maintenance & Support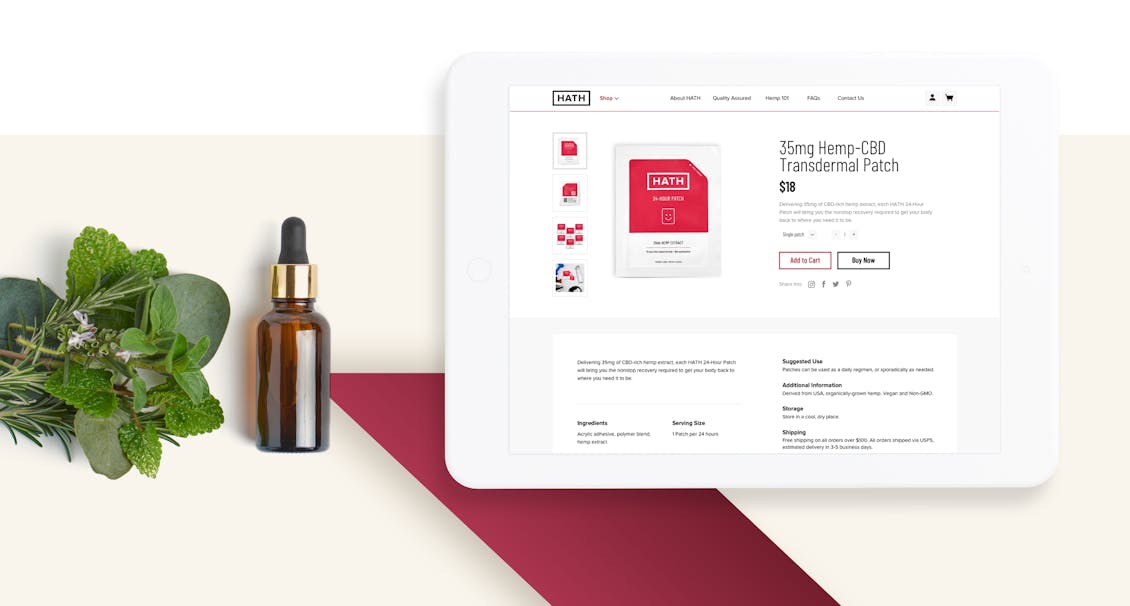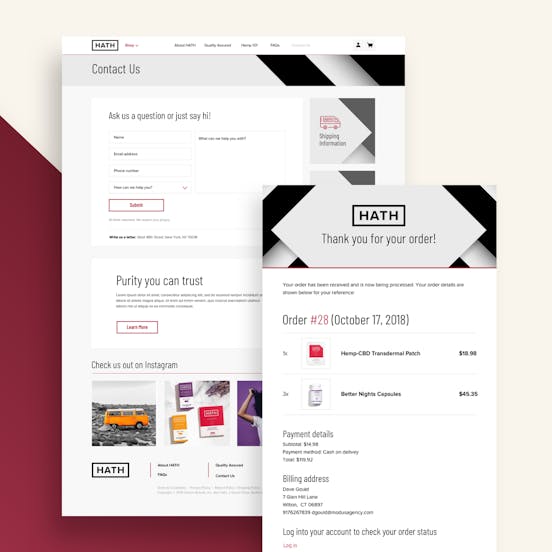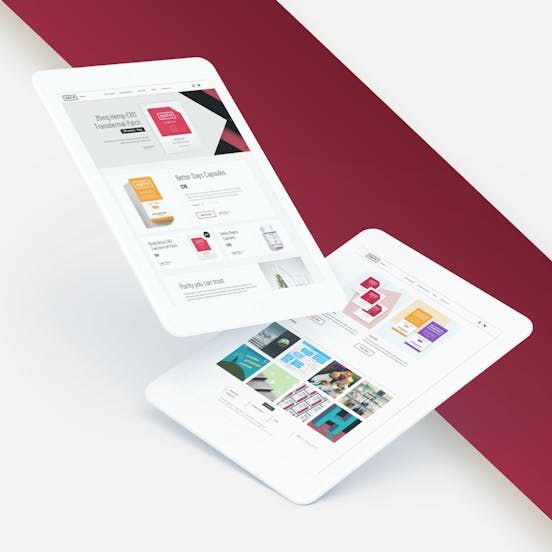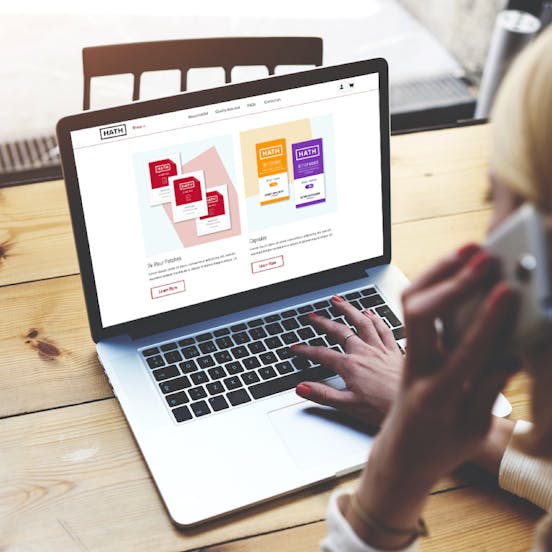 Your efforts are so appreciated by me and everyone else on the team. We talk every day about how taking this all on with Modus was one of the best decisions we've made for this business.
Jason Provost  /  VP of User Experience