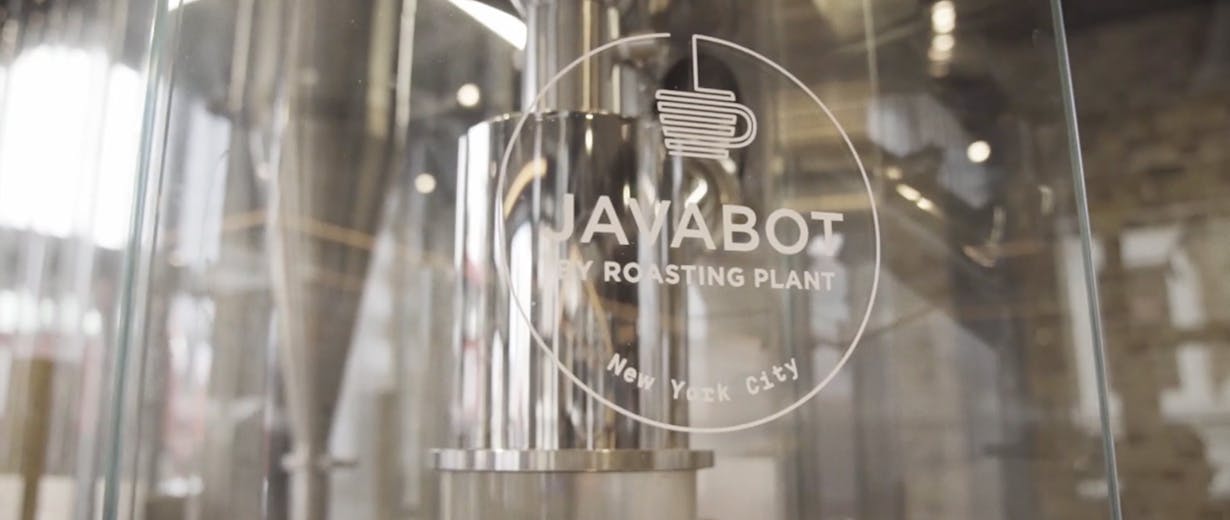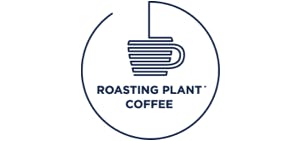 Delivering the perfect cup of coffee
Coffee house Roasting Plant delivers a premium experience for coffee aficionados with a cutting-edge roasting and pouring system called "Javabot" that roasts and grinds fresh beans for fast made-to-order service that delights customers. 
As a pioneer in both coffee culture and automation, Roasting Plant sought a point-of-sale system that recorded orders, connected them to stored recipes, crafted exquisite drinks, and managed the affected inventory, communicating seamlessly throughout between HQ and Javabot. However, a system that enabled baristas to enter orders at the register and communicate with Javabot simply did not exist. 
Modus developed a proprietary system that connected the POS to data at headquarters via middleware, and then onto Javabot for selection, grinding, and pouring. We used Java as a language (naturally!) with activeMQ, a MySQL database,  and created a customer POS system with OSX integration that also connected all printers and touchscreens. The system became more than just a new invention that elevated the world of artisanal coffee - it also continues to deliver the perfect cup in downtown NYC.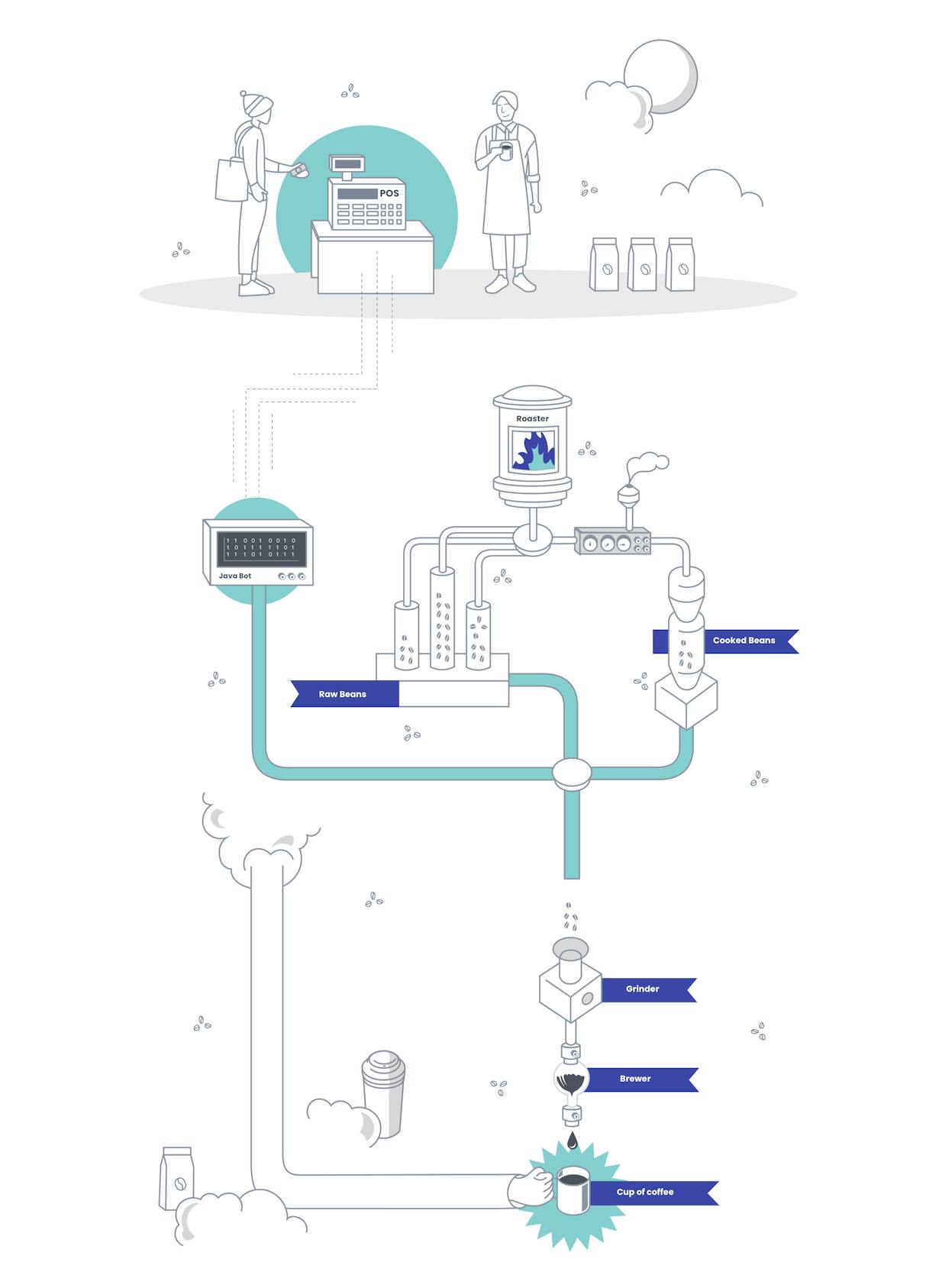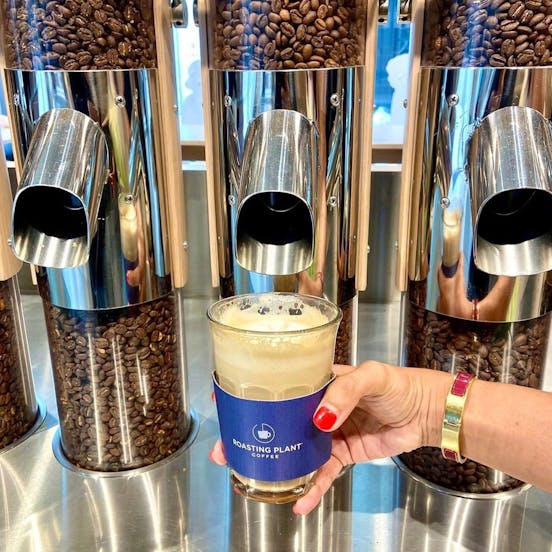 They have a crazy system that will have the coffee brewed and in your hand quicker than any other coffee spot you've ever been to.
Yelp Review