Reinventing an omnichannel experience that rocks
Gibson Brands, Inc. (est. 1902) is one of the premier names in American guitars. However, with a new management team in place and a bold, "125-year-old startup" vision, it was time to reimagine Gibson's digital presence. We worked with Gibson to create a modern, direct-to-consumer platform and omnichannel digital experience that rocked the industry.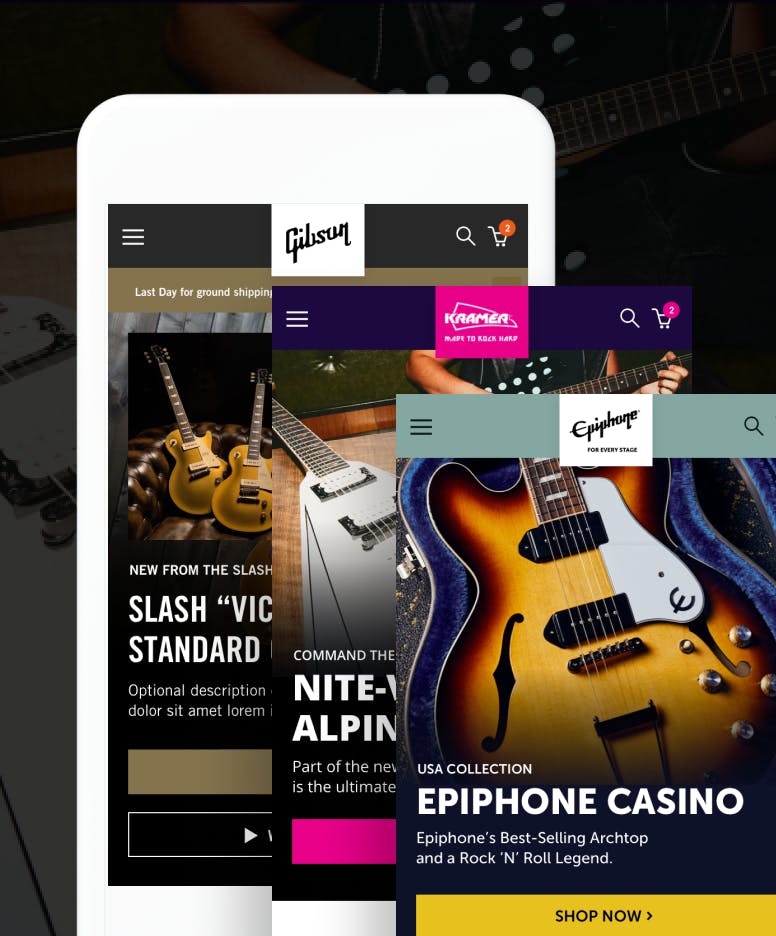 The Ask: Customer experience transformation
Gibson wanted to refresh its marketing tech stack, all the way down to the way customers purchased instruments and equipment. They also needed to make space for their family of brands, new products, and new acquisitions, including Epiphone and Kramer Guitars, and Mesa/Boogie amplifiers. (which had their own tech stacks)
Gibson also wanted to move into the direct-to-consumer landscape, selling new and used guitars, amps, and accessories online and in-store without cannibalizing their existing audience.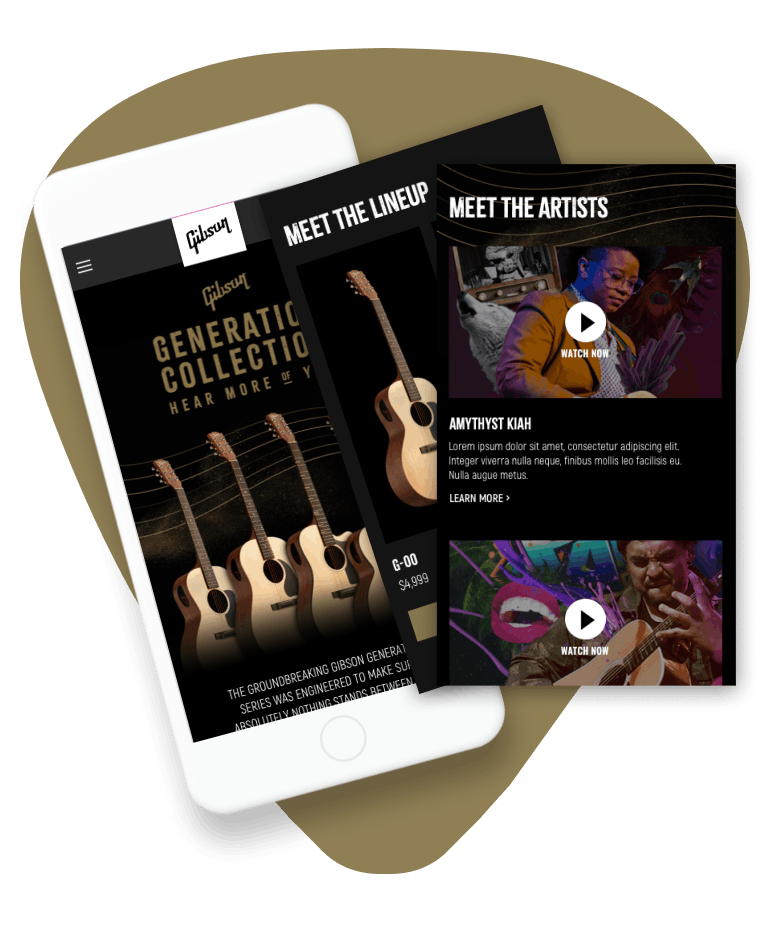 Our Solution: Many brands, one architecture and engineering solution
The first step was updating the technology. Instead of multiple sites using a variety of services, the goal was to have every site use the same tech stack, component system, and CMS. While the sites look and feel unique based on specific brand elements, they are streamlined, easy to update, and optimized for seamless e-commerce.

The updated CMS, new technical infrastructure, and modern marketing technology stack meant, for example, that a new landing page took minutes to create. Benchmarking and evaluating the success of a digital marketing campaign became simple.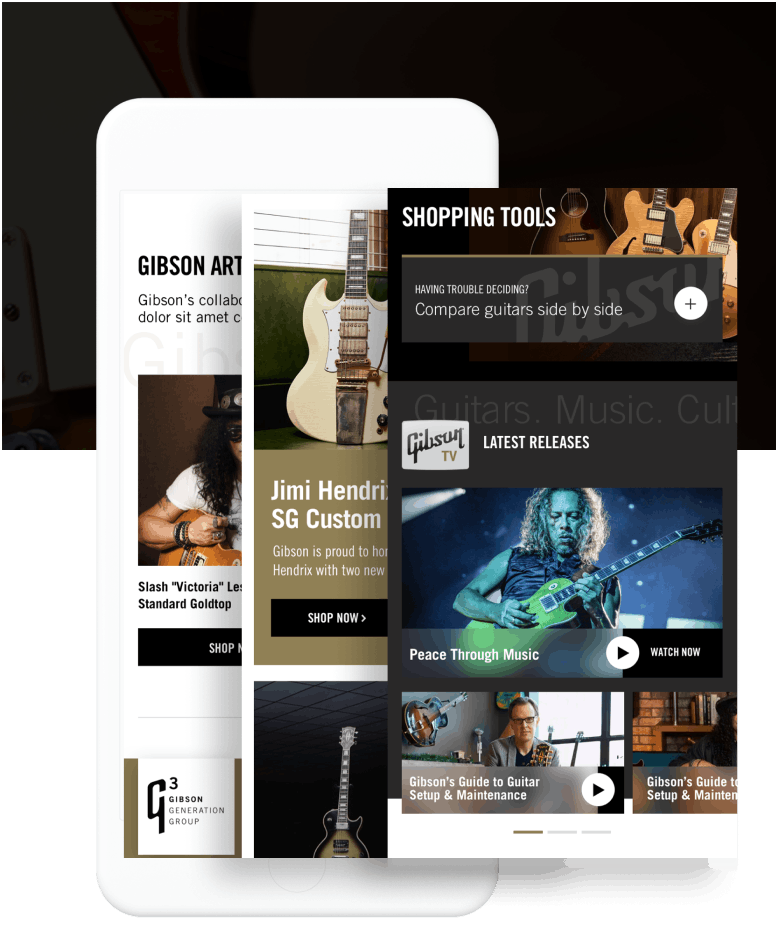 An innovation partnership
Our team embedded with the Gibson crew on technology, UX, marketing, operations, and design, working collaboratively with Gibson's entire direct-to-consumer organization on a daily basis to achieve company-wide change. The remake of Gibson Brands is a tech story, an engineering story, and a marketing story wrapped into one — and ultimately, a story of transformation of a historically analog brand that's now an omnichannel industry leader.
Only Gibson could be both an iconic American brand AND a 125-year old start-up. Being part of their next golden age has been fantastic.
Graham Ericksen / Chief Strategy Officer / Modus