5 Keys to Successful Client-Agency Collaboration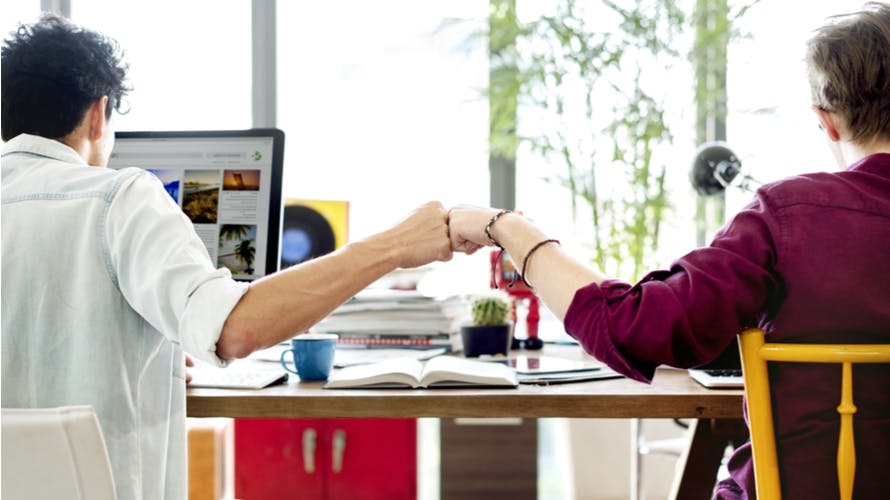 We are often asked by prospective clients, "How do we get the most out of our engagement with you?"
The reality is that no two engagements are the same — especially in the rapidly evolving landscape of digital — but what we ask of all our clients is simple:
Share your concerns, vision, and goals with us
Trust that we will craft strategies and solutions to address them
Work with us to ensure our mutual success
The first two are fairly straight-forward (although not always easy). But how we work together is a little more nuanced. Below are some key attributes that we've found lead to the best possible outcomes and the most successful collaborations.
Be Open Minded
Are you open to new perspectives? Part of of what we provide is an objective look — and sometimes our recommendations for a path forward are different from what you originally anticipated. Our most successful relationships develop from frank discussions around what can work, what doesn't, and historical or potential blocking issues. We're here to help you define the problem before we even start to create the solution.
Be Candid
Can you be candid about past and future decisions? If you are willing to come to the table with fact (and not hyperbole) that is always a great place to start. This can cover a wide range of information including the obvious — timeline, budget, and goals — but also equally important but often overlooked knowledge like your team's availability, the priority of an initiative, and pre-existing issues. Everything should be put on the table so that we can jump right in, and move forward as quickly as possible.
Be Willing to Share
Can you provide us with all of the existing work and information? If you have past internal or external research are you willing to share that with us? We often hear something like, "We don't want past work to influence you." But this is like withholding original plans from an architect because you want something new. The more information that we can collect, internalize, and analyze, the better our recommendations will be. Past work can help reveal what worked, what didn't, and why.
Be Willing to Fail
Can you agree to take a chance? All strategies, even the most researched and sound, have the potential to fail. Market conditions, technologies, and consumer behavior changes rapidly. While no innovation strategy is guaranteed, our work includes:
A plan to implement and test the hypothesis
Recommendations and tools to measure outcomes
The capacity to iterate until target outcomes are reached or exceeded
But without a willingness to potentially fail, learn, and improve, our partnership is destined for mediocrity at best.
Be Quantitative over Qualitative
Are you willing to measure and look at your data differently than you are today? Data informs our strategy, and how we determine whether or not a strategy is successful. It also helps you see the value we are providing to you. Key considerations include:
Gathering data about your users and their behaviors in order for us to define a smart strategy
Establishing goals against which we can measure effectiveness and you can measure value
Essentially, be willing to document and track. Without the right data, it will be impossible for us to ever "measure up" to your expectations.