3 common omnichannel marketing mistakes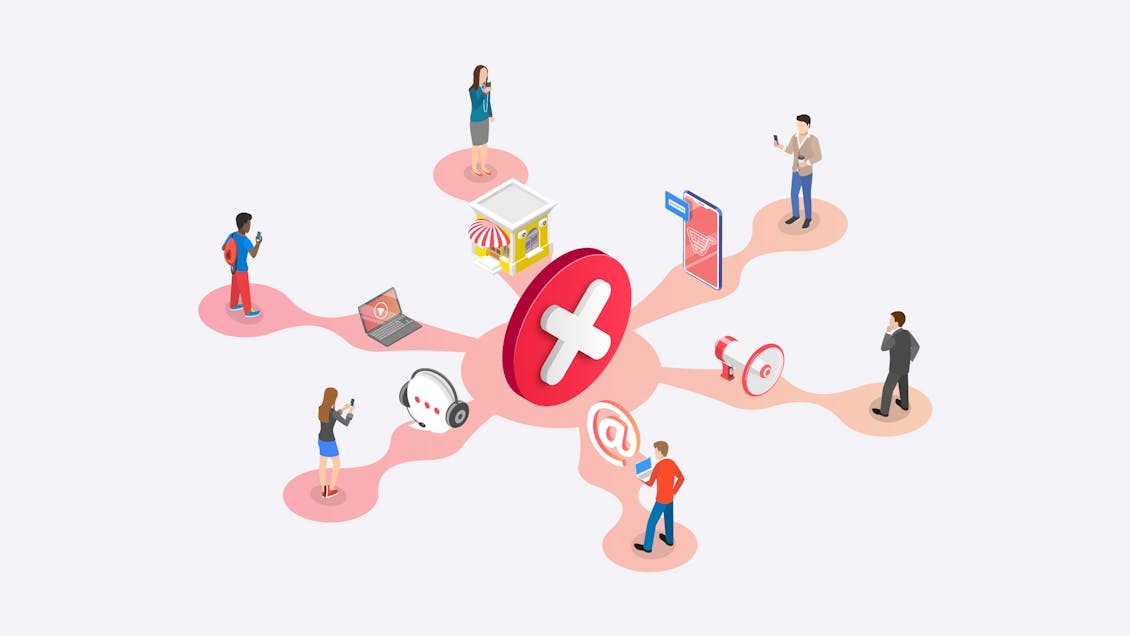 Overcome these obstacles for a seamless omnichannel experience
When done correctly, omnichannel marketing can create a user experience that is universally accessible from every platform. The synergies provided by these channels can increase customer acquisition and customer retention all at the same time. The problem is that omnichannel marketing often isn't implemented correctly. In fact, businesses that are inexperienced with multi-channel marketing may make costly mistakes that negatively impact their consumer base and bottom line.
To avoid such errors, here are three common mistakes that businesses make when implementing omnichannel marketing strategies.
Ignoring customer data
Complete customer data is one of the most valuable assets a company can have. This becomes even more important in omnichannel marketing, where cohesiveness is vital. If you're ignoring customer data, you're lacking a complete understanding of your customer's behavior, preferences, and purchasing history.  This could mean you're losing access to important insights that could inform improvements to your overall omnichannel strategy.
If you're failing to use data collected from multiple channels, it can be difficult to personalize the customer experience. This can lead to inefficient targeting and lower conversion rates. It can also lead to difficulty identifying opportunities for upselling and cross-selling. 
If you want to utilize customer data effectively in your omnichannel marketing strategy to avoid lack of insight and missed opportunities, it is important to employ an effective customer data platform. This platform should be integrated with all other marketing tools and should be able to store, collect, and analyze data from all channels. These insights can help companies prioritize a unified understanding of their customers and give them a personalized experience.
Inconsistent branding
The art of effective omnichannel marketing is being able to create one giant, seamless network of touchpoints. If your brand messaging is inconsistent across these channels, then the strength of your message, and your campaign, decreases significantly.
A lack of cohesive brand messaging might be the result of poor communication. If your business isn't organized to efficiently exchange ideas, then your channels won't be able to optimally synergize between themselves. A mistake this big could result in a range of promises or expectations that aren't matched between platforms. Poor congruence means customers begin to associate your brand with poor reliability. 
To maximize the trustworthiness of your brand, you have to create one unified message in terms of tone, visuals, and features across marketing, sales, and customer support. 
Inability to evaluate cross-channel success
There's no sense in implementing a campaign that you cannot measure. Otherwise, how else are you going to improve? Just like SEO and CRO tactics, you have to be able to test changes and record their results. This is difficult for omnichannel marketing strategies where you need to evaluate success between platforms. But if you want to create a cohesive, multi-channel marketing operation, you need to implement the appropriate tools.
The best way to avoid mistakes is by hiring an expert. By working with Modus, you can gain access to our decades of combined omnichannel marketing experience without having to worry about mobile integration or data analytics. Improve your marketing and your productivity with Modus. For more information on our services, feel free to contact us via our website.
Next, take a look at 3 brands that succesfully integrated omnichannel marketing and How to build a human centered digital marketing machine.