Inside the Digital Product Development Process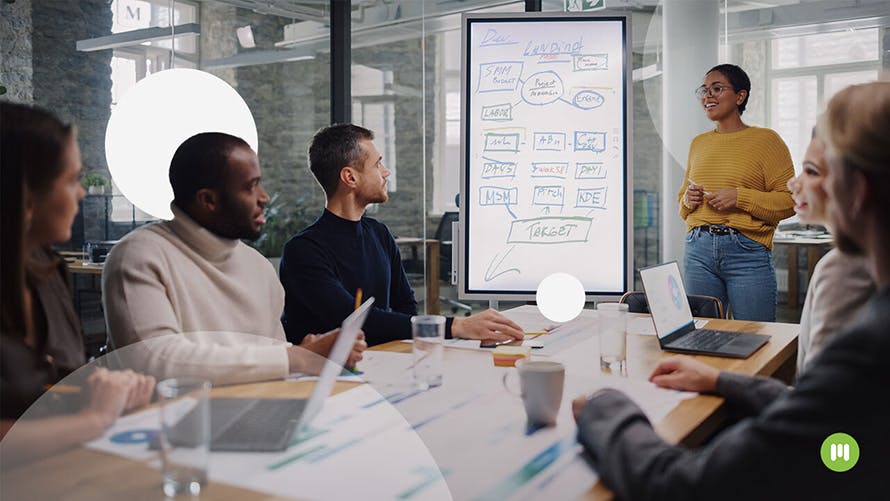 How we turn ideas into digital products that humans actually want to use
So you want to create a digital product.
You already know that creating a compelling and useful website, app, software platform, or other digital product is an investment that requires a qualified team and dedicated resources. But you're just getting started with the development process and you're wondering what it's like to partner with a digital agency like Modus.
What are the steps that enable successful digital strategy and product development and delivery? Where do I begin? 
While there's no one-size-fits-all strategy to creating a transformative digital solution, there are key steps that agencies like ours take to get started.
Let's imagine you are Head of Business Development at a mid-sized company called HoneyGo Travel Agency. Your team at HoneyGo recognizes a business opportunity with clients looking to book custom honeymoon experiences. You have a high-level idea for a digital service and product, general budget parameters, and some initial market research. You also know your product must be user-friendly so that it's widely adopted and profitable. You contact Modus and want to talk.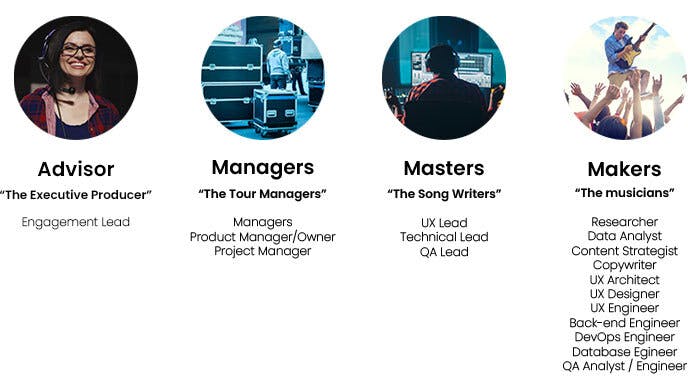 The kick-off: Assemble the crew
Once you've reached out to Modus and shared some initial details about your travel app concept, we create a small team to lead the kick-off discussion. This meeting may include:
An engagement lead who will own the client relationship and overall strategy
A product manager who will execute the roadmap
A project manager responsible for meeting budget and timeline requirements
A UX lead who guides the overall user experience, including content strategy, architecture, and design of the digital experience
A lead engineer who oversees the development strategy, implementation, and maintenance of the product
At the kick-off meeting, Modus does a quick study in the HoneyGo concept, learning everything we can about your objectives and expectations. We align your vision with ours on the product methodology, management style, roadmap, deliverables, and definition of success. Once it's decided that HoneyGo and Modus would be a great fit for each other, we negotiate a contract and get started. In most cases, the Modus team that met with you for the kick-off is the same team leading the project, with some additional team members dedicated as required.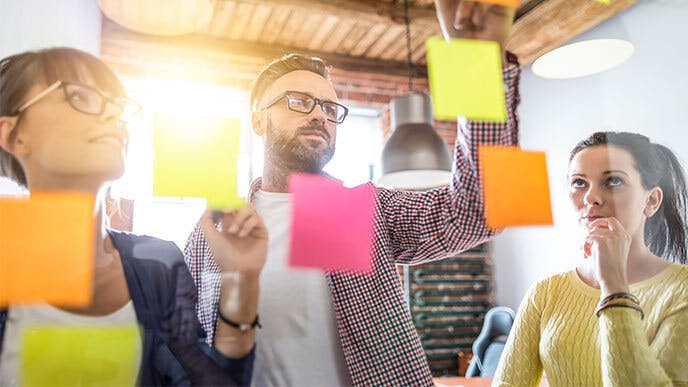 Discovery and research: Diving deep
Your team at HoneyGo is really excited about the vision we've created. They're so excited that they are already imagining the final product and which features they want to include. While it's easy to get caught up in the bells and whistles that cutting-edge technology can deliver, we need to make sure we fully understand your business case and desired outcomes. We start with one-on-one interviews with members of the HoneyGo team and your existing travel agency customers to uncover insights and opportunities. Our goal is to build on your previous investments and deliver maximum ROI.
Our early stage research may include:
Stakeholder interviews
User needs analysis
Competitor and best practice review
Personas and journey maps
Technology assessment
Although comprehensive research may not be needed at this point, we'll collect enough information to assess your current state of business and future strategy. The discovery step is critical to ensuring that the HoneyGo product is designed for humans and is enjoyable to use. The app isn't just about driving leads or booking trips, it's also going to help your company connect with people, share complex information, convey a brand story, and make honeymoon experiences more accessible and inclusive.
We wrap this phase with a workshop where we summarize our findings, recommend tangible next steps and priorities, and ideate about future states. This is when we get really creative and move the needle forward — that's why you hired us, right?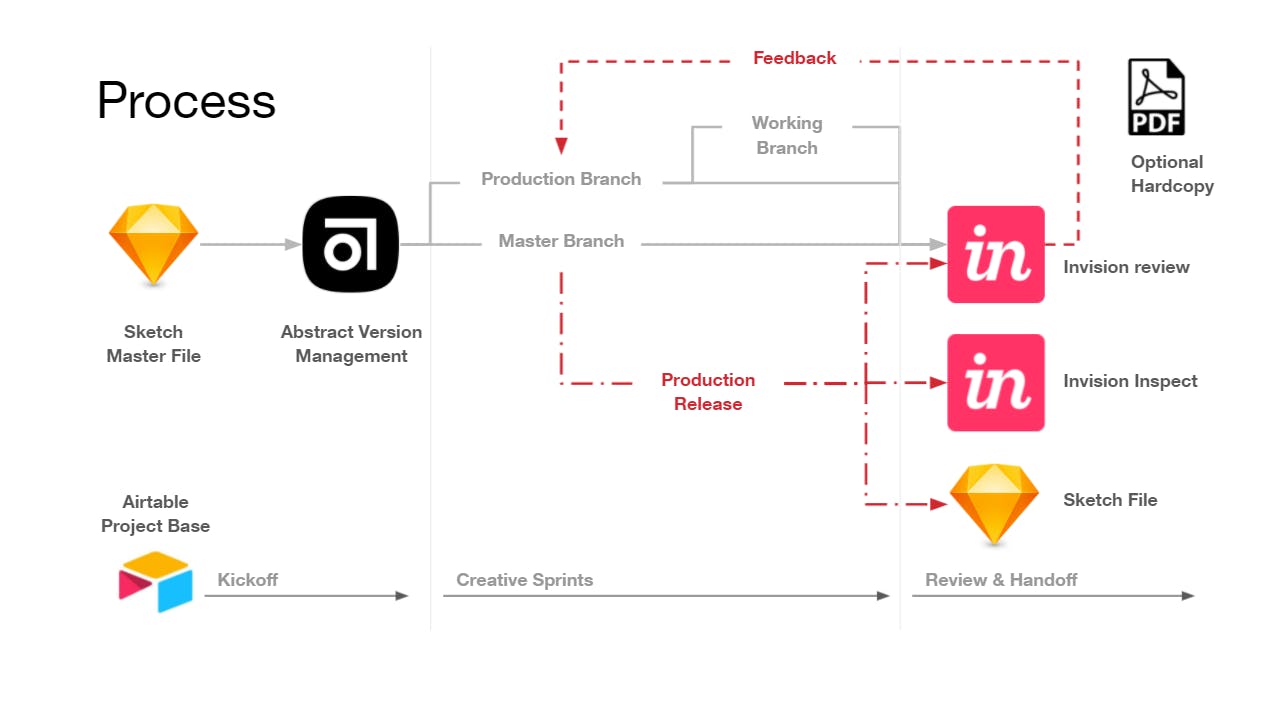 Creative execution: Lean UX and agile approach
Your team at HoneyGo wants to get the app launched in time for a major wedding industry conference. Speed to market is necessary for innovative digital products, and like most development firms, Modus uses lean UX and agile methodologies to bring products to life as quickly as possible. After an initial setup and foundational phase, we employ a series of 2-3 week design sprints, iterating architecture, wireframes, designs, style guides, and messaging after each creative review stage.
We check in with you and/or your team on a weekly basis, demonstrating work in progress. We share design prototypes using the InVision app to gather feedback and ensure we're on target with user flows, project budget, and timeline. While these rounds of creative work take a lot of time and effort on our part, iteration is an essential part of the process so that the app is based on human-centered design.
After we propose final prototype options to your team and you agree with the design direction, we hand the product to our development team, starting with core functionality and adding features as we test them. For example, once we have the login function built for HoneyGo, we demonstrate how that works for you, and while that function is tested, we start working on the performance of the user dashboard.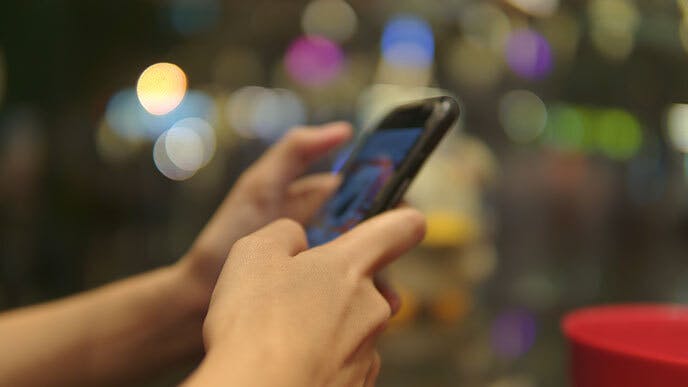 Test, validate, launch!
Modus conducts thorough product testing with our team to ensure that the HoneyGo app performs as the design intended across devices. We roll out quality assurance, usability, regression, and performance testing, presenting strategic and structural recommendations based on results. We implement changes and verify fixes. Your HoneyGo team decides to release a beta version of the app to your most loyal users, giving us an opportunity to gather additional feedback. 
Once the app is ready to launch, we advise a release strategy and prepare for future iterations based on user feedback. HoneyGo's budget allows Modus to run user validation tests to continue to improve the customer experience, from onboarding through booking a trip with the app.
Even better, HoneyGo has an additional budget to partner with Modus long after the initial launch with managed services such as maintenance for incidents, bug fixes, minor enhancements, architectural improvements, and change requests. We also troubleshoot any maintenance and security issues before they arise.
We are Modus, building digital products designed to delight
Driven by innovation, design thinking, and a deep understanding of human behavior, Modus strives to create digital products that inspire people and transform organizations. If you are looking to design a product that makes a lasting impression, we would love to introduce you to our experienced team. Drop us a line at: hello@modusagency.com.