How to Prepare for an Innovation Sprint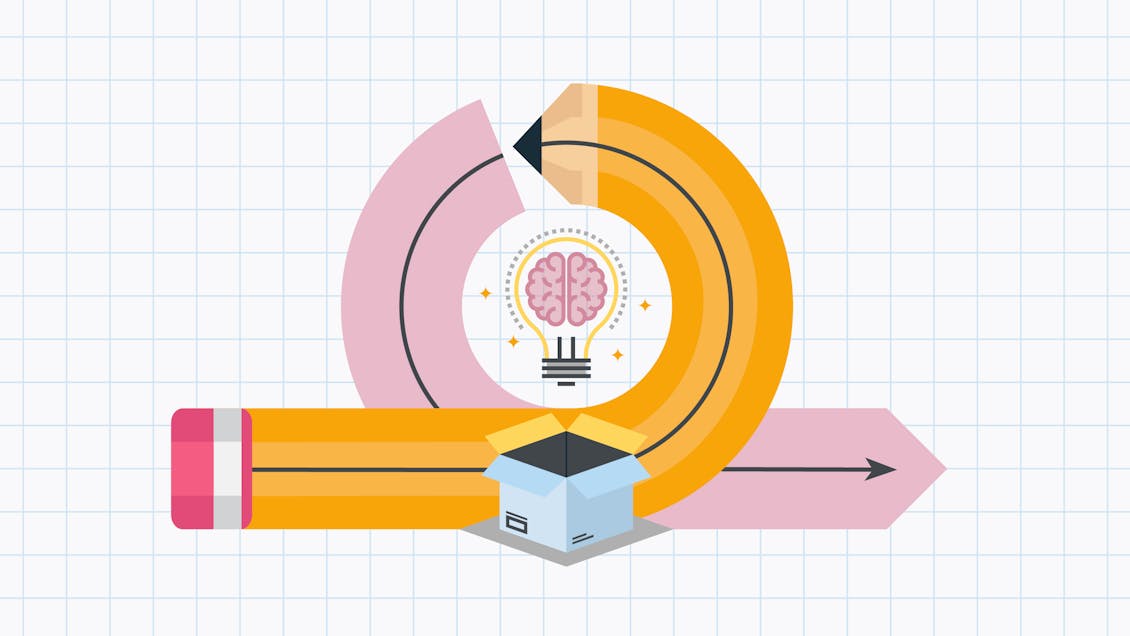 Ten steps for moving innovative ideas from generation to activation
Productivity guru David Allen is renown for proverbially getting things done: For more than 20 years, his "GTD" method has attempted to help even the most organized among us tame work-life management with a combo of grit and grace. 
Two things have seemingly kept GTD and its iconic blueprint of a book relevant. First, it was empowering ("Wait: I can run my business, and errands, and a marathon, and my kid to hockey, if I only focus on the next right thing to do…not all the right things to be done?). And second, it was innovative. 
Why so innovative? On the timeline of knowledge acquisition and sharing, this was around when email was making our personal and professional worlds oh-so-expansive, while making us humans oh-so-accessible. Quickly, everyone from parents to CEOs were deluged by real-life and electronic to-dos. Navigating how to literally get things done was, let's just say, a lot.
But then came GTD, which gave people permission to not stare woefully at the whole staircase but to focus on just the next step. Allen normalized a batched, context-based approach to getting things done by helping us consider our surroundings and plan our next actions accordingly. Near a phone? Return three calls. Near your computer? Bang out five important emails before EOD. 
Today, some argue that aspects of GTD haven't held up…because technology: The method was born back when we carried a phone AND a camera, and no computer was light enough to earn "air" in its name, so context and location mattered more to how we attacked our tasks.
But most devotees would agree that GTD's value was in reprogramming humans in how we approach the very next most important thing that could advance a project or goals.
The value of an innovation sprint
Innovation sprints align beautifully with GTD, because they are pathways toward developing and testing new ideas (fast!) that empower businesses to take a very intentional next-right action toward solving for something. You've heard Modus share why we believe so deeply in cultivating an innovative culture (and if you missed it, here it is).
Innovation ignites creativity, positivity, ingenuity…all the "-ities" that lead to maybe the biggest "-ity" of all: productivity.
But innovation and its jaunty sprints do take planning.
Are you new to innovation sprints? Never planned one? We have. In fact, our strategists are hired by companies just like yours to develop them. And since we love helping companies be their best, whether your business needs to maximize ideas about design and content, refresh its approach to OKRs or prep for its inaugural Web3 project, a few simple steps can help you create a focused sprint that sprouts fresh ideas. 
Here's how to get things done.

Step 1: Clearly name your company's challenge (or opportunity).
"Clearly" is the operative word here. When companies set out to find a solution for X, it's easy to birth endless lists of hopes and wants…but innovation sprints work best when focused. Like David Allen's GTD, clearly identifying your company's next right action to solve for — not all the right actions to solve for — will shape your sprint best.
Step 2: Build your I-Team. 
"With innovation sprints, every individual brings their own expertise and experiences of understanding the problem, the audience, and the landscape. Their objective? How they'll uncover new ideas, together," says Modus' Vice President of User Experience Renato Castilho, who leads innovation sprints for Modus client W.L. Gore. Your mission? Curate a group that will create energy by inviting everyone from subject matter experts to newbies to your topic.
Step 3: The calendar is your friend.
How long do you have for the sprint? The best timelines are realistic ones that let you ideate and test with wiggle room, but not so much that you lose the spark that comes from a little urgency. We find 6-8 weeks provides a solid window for innovation teams to explore, test, and materialize concepts that can then be shared with wider teams.
Step 4: Have a plan.
Obvious? Maybe. But naming your sprint's steps and the people who'll complete them is key. (Pro tip? Having a project manager on your I-Team — even if they're not PMing and are acting as a fellow ideator — can be a not-so-secret weapon for staying tracked and timely.)
Step 5: Research, research, and research some more.
Don't scrimp here: The discovery phase is a big part of every Modus project because it's where we uncover "the goods" about what we're tasked to do for our clients. With innovation sprints, it's invaluable to collect information that will help you uncover new ideas.
Step 6: Ideate…to innovate.
Now's the time to make meaning of your I-Team's research: Brainstorm and get people talking and thinking so you can build off each other's ideas. Plant and sow those research seeds about what your team is solving for. (Speaking of farming…learn more here about our perspective on the "Innovation Farm" as a metaphor for I-Team production.)
Step 7: Make it real.
Until now, it's all been about headspace…but what do your ideas look like on paper (sketches), a screen (wireframes), or as a tangible thing (3D-printed something-or-other?). Can you make your innovative ideas real? How far can you develop the best idea you have? 
Step 8: Pressure-test ideas.
Reflecting on your process so far, does what you landed on in step seven solve for what you clearly identified (wink) in Step 1? Whether it's peer, user, or anonymous feedback, float your prototype or solution by folks outside your group for valuable insight that'll get you closer to your goal.
Step 9: Refine your output.
Was the feedback you received helpful? Where do you go from here? This is the time to tweak your solution to the problem or opportunity you identified in step one until you and your I-Team feel like you've nailed it.
Step 10: Implementation time!
Whether it's a new client-facing service; a process for smoothing an internal hiccup; a paradigm shift in how your company presents information to colleagues or to clients; or something totally unique to your company…it's time to get it out there so your solution can start working for you and ideally, make your company more (say it with us): productive.