How the Pandemic is Disrupting the Health Insurance Industry for the Better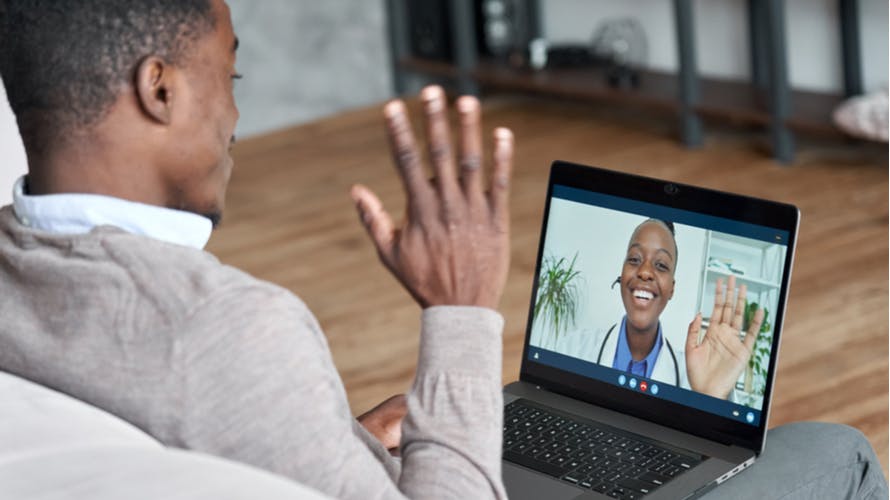 The pandemic has brought significant and irreparable negative consequences for millions of people. At the same time, it has also forced many industries to finally adopt contactless, remote, and accessible practices that will revolutionize the convenience of their industries. One such industry to be positively disrupted through its response to the pandemic is the health insurance industry.
COVID-induced health insurance trends
Just as Darwin observed in the evolution of life, significant change often occurs in response to adverse circumstances. While a global health crisis is clearly a net negative, some organizations and industries have learned to overcome pandemic challenges through long-term innovations. During the past year, the health insurance industry has begun to adapt to a more innovative, human-centric and digital-forward approach. Below are a few of the pandemic-induced trends that are propelling the health insurance industry forward.
Prioritizing digital  
What was once an aspirational goal for the health insurance industry has now become an immediate priority. The technological innovations and solutions used to generate savings and efficiencies and improve customer experiences are seeing an rapid influx of investment by health insurance companies. With cost savings estimated at 25-35% across the organizations (Mckinsey, 2019) digital transformation holds incredible promise for insurers. While paying off decades of technical debt and becoming more agile, retooling, redeveloping core systems, and redesigning customer and rep experiences can be expensive, the long-term benefits are clear. The pandemic may have been just the tipping point these companies needed to accelerate the investment.  
Offering contactless, remote experiences
One of the biggest challenges for businesses during the pandemic has been offering safe, contactless interactions. For many industries, this has been particularly difficult. But by embracing virtual care and other innovations, the health insurance industry has been able to disrupt some of its core offerings to deliver more safe and accessible services.
Traditional health insurance companies are facing emerging competition from startups who have put digital at the core of their business and have deployed modern consumer experiences. Oscar, an affordable health insurance provider, is a champion of accessible healthcare and health insurance experiences. After receiving two massive rounds of funding since its founding in 2012, which totaled around $365 million altogether, Oscar is poised for a recently filed IPO that will value the company at more than $6.5 billion dollars. In line with the direction of the rest of the industry but out ahead of the trend, Oscar has leaned on its 24/7 virtual care services to provide its clients with the convenient on-call medical consultations they deserve. Being able to communicate with a doctor via their website and app allows clients to receive affordable medical advice without having to leave the safety and comfort of their own home.
How to align with these trends and accelerate your transformation 
As part of investing in digital transformation, many health insurance companies are hiring their first Chief Digital Officers, or CDOs, to lead the charge and bridge the gap between marketing and IT. We, at Modus, believe these efforts can benefit greatly from digitally-focused customer research to ensure that innovations are squarely focused on delivering outstanding customer experiences. A design thinking, rapid prototyping approach can not only align to customer needs and accelerate transformation but help build a culture of innovation. If we can help with any of these efforts or if you just want to talk about any of these trends and approaches, you can contact us here.