A Product Manager's Guide to Parenting While Working Remotely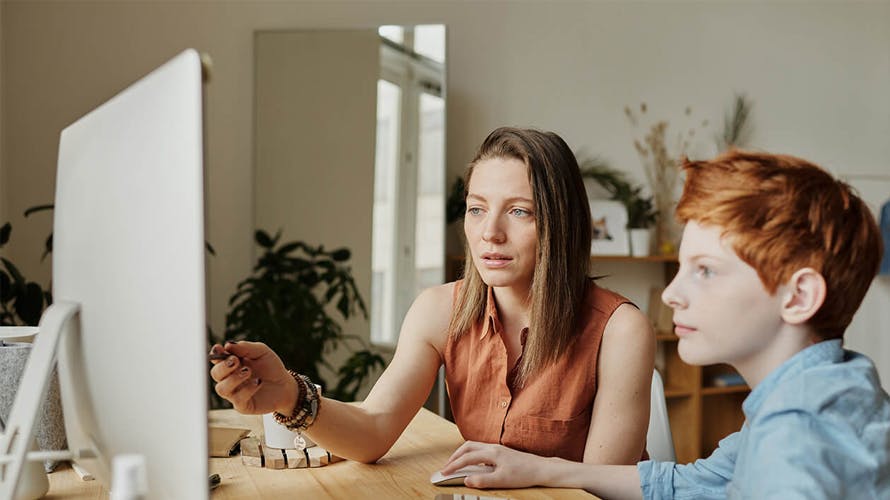 Much has been written about parents working remotely and managing their children's needs while working full-time and maintaining social distancing. It is no longer a question of managing ourselves in a remote environment, but more of the ability to manage our work along with another 'project' that needs to be managed.
As a parent of 2 children ages 11 and 9, I found myself using many of the product management processes to manage this new project on my plate. And as with any other agile project, we are constantly working on improvements. I find comfort in the fact that those processes and methods that we previously employed to become agile are also responsible for making the transition to working remotely as a team very easy. We all know what we are supposed to do, how to do it, how to ask for help, and how to keep everyone in the know.
Organization
The idea of bringing agile concepts home is not new to me. In the past, I have used 'agile-board' with my children when we were planning long weekends at home. The children would write on each Post-It note what they wanted to do in the next few days and we would also write what we have to do, such as chores. We planned by time-estimation and organized by priority and dependencies so we had a full picture of what we were going to do and mom (me) would never have to face the dreaded 'I am bored' whining.
Team communication and improvements
When remote schooling was introduced, the 'agile-board' was not enough. There needed to be much more planning and adjustments on a daily basis, so I brought in some additional agile concepts. As I served breakfast to my children, we had a quick 'daily standup' and 'retrospective'. I asked them what they plan to do today if they have any questions for me or any blockers. I informed them of times that they should not interrupt me because I will be in a meeting. And we had a quick retrospective discussion of what worked yesterday and what we should change. For example, my husband and I realized that both of us have a lot of meetings between 10:30 am and 12:00 pm, so we tried to manage that by allowing the children to watch a full-length movie on Netflix after they finished 2 subjects from their remote school assignments. The next day, my daughter complained that the break was too long and it interrupted her studies. We didn't do movies after that.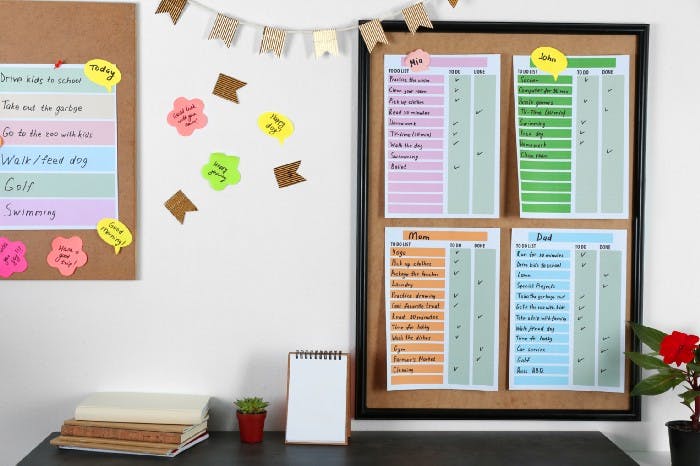 Planning
We are also big on planning. Every morning between breakfast and the start of the day, I would spend a few minutes with each child reviewing what they planned to do that day, ask if they had everything that they needed, and in what order they would follow the work. They know that if they have a blocker on one subject they can contact their teacher and move on to the next subject. We also planned how they would share the work with their teacher because each teacher had their own process of evaluating the work.
Minimizing impact
In terms of impact to my work — there was some impact due to this challenge, mostly, by the inability to focus for a long time on a task and having more interruptions. I plan for those tasks that require more focus to be done early in the morning or on the weekends/nights. I enjoy my work and I don't want to see it impacted, but during the day, the children may need to take priority. I also remember that many others are experiencing the same challenges and can relate to my struggle. They may be willing to lend a hand or accept less, and I keep in mind that their situation may be more challenging with younger children or special needs.
To fit my work and the children's load into the day, I use another agile concept, grooming. I evaluate all the tasks and see if there is anything that can be delegated, be done more efficiently, reduced in quality without great impact, or removed from the task list without a great impact on the team. If my children won't do science one day or push it to the weekend, or if at work I will have to analyze the next sprint during a meeting instead of preparing ahead of time — those are things I am willing to accept. It is OK not to be perfect as long as things are still progressing and everyone is happy (this is a hard concept for someone who tries to be perfect all the time).
Conclusion
Agile gives structure but it is not so rigid that people feel constrained. Team members know what's going on and what they need to be doing, but they also have some flexibility to manage themselves. This works for my team at work as well as my team at home.