4 Tips to Prevent "Bright Shiny Object Syndrome" in Healthcare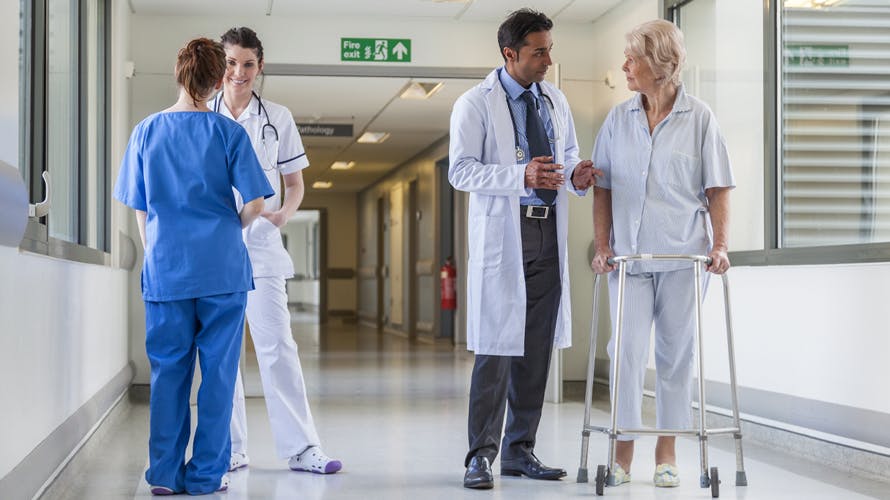 Bright shiny object syndrome (BSOS) can be dangerous.
The temptation for industries to adopt every latest technological tool and digital trend is often too great to resist. The result is often a spray of gadgets and gizmos that result in lost time and money — and distract decision-makers from strategically investing in durable, valuable, ROI-driven innovations down the road.
In the health care industry, BSOS couldn't be more relevant. Walking the showroom floor at HIMSS in February, I saw booth after booth touting offerings that have the allure of panaceas for the common ills facing healthcare with razzmatazz technology. Big data! Turnkey population health system! Unified messaging! Fully integrated telemedicine (now with more tele and more medicine)!
Provider-side executives — burdened with supporting legacy systems and mired in difficult integration projects — are highly aware of the need for change and hungry for game-changing solutions. These executives may be more at risk for BSOS than most. So how do we pursue innovation and digital transformation without contracting this debilitating disease?
Innovation is not just about deploying cool technology. It starts simply with the intention of an organization to innovate.
Start With the Basics
One of the simplest ways to avoid BSOS without losing impact is to approach existing system hygiene strategically by accelerating upgrade paths and leveraging technology advancements invested in by existing vendors. Integrating systems and data in smart, new ways, or adjusting outdated workflows and configurations to match the current needs, will go a long way and build on the current investment.
Innovation can also come from cultural and operational transformation. This doesn't necessarily involve technology directly, but instead focuses on how your staff is organized, how they work and how internal customers are treated by adopting agile methodologies and user-centric design thinking. Not only can these approaches help you avoid BSOS and yield results quickly, but they can lay a better foundation for adopting new technology in appropriate ways.
Use Evidence-Based Approaches
Rigorous research, testing and analysis can seem to an innovation-hungry executive more like a dreaded annual physical than an effective method of catalyzing change. But the truth is that it works. If you don't believe me, you need only look to the leaps and bounds made by the medical device and pharmacological sectors, which are outpacing health IT in terms of impact and adoption.
Though the FDA approval process might seem onerous, it enforces important practices like scientific study, peer review and rigorous monitoring. I am not proposing that all apps in the care continuum should be subject to FDA approval, but buyers should require high levels of evidence of efficacy, information should be shared and deployments should be closely monitored. Groups like NODE Health (Network of Digital Evidence) are working to move this agenda forward because they know how effective it can be.
Build Innovation Before You Innovate
Innovation is not just about deploying cool technology. It starts simply with the intention of an organization to innovate. This needs to be clear and internalized throughout an organization through declarations of some form of "We want to innovate." Then it's about building a culture around that seed of intention to support inclusive innovation that cuts across the organization (vertically and horizontally).
This can take the form of inviting new ideas from all corners or simply holding educational events to inform employees about cutting-edge industry developments (and not just for caregivers). From there you can develop a pipeline or set of practices to move projects from identifying needs and ideation to exploration, evaluation and strategy to experimentation and piloting through to deployment and continuous improvement.
This pipeline should be transparent and, like drug development, a narrowing funnel (with key gates along the way) encourages a high volume, acknowledges "failure" as part of the process and — most importantly for our purposes — inoculates against BSOS.
Focus on Impact
The evaluation of any project is going to always be subject to standard ROI analysis. But it's critical to establish key impact criteria up-front and center them around the two most important personas on the medical stage: patient and caregiver.
How will this impact medical outcomes? How is the patient experience altered? What happens to caregiver engagement and productivity? These existential health care questions should be continually returned to as barometers of value.
Change in health care is destined to feel more like evolution than revolution, but the important part is for it to happen. While the pace of transformation can be frustratingly slow and even disheartening at times, avoiding the temptation of BSOS can help prevent wasting valuable resources and time — a pitfall that can contribute to the feeling of treading water.
This article originally appeared on HealthCare Business Daily News.