Q&A: Kristina Vogel, Modus' COO, on Orchestrating Operations in the Digital World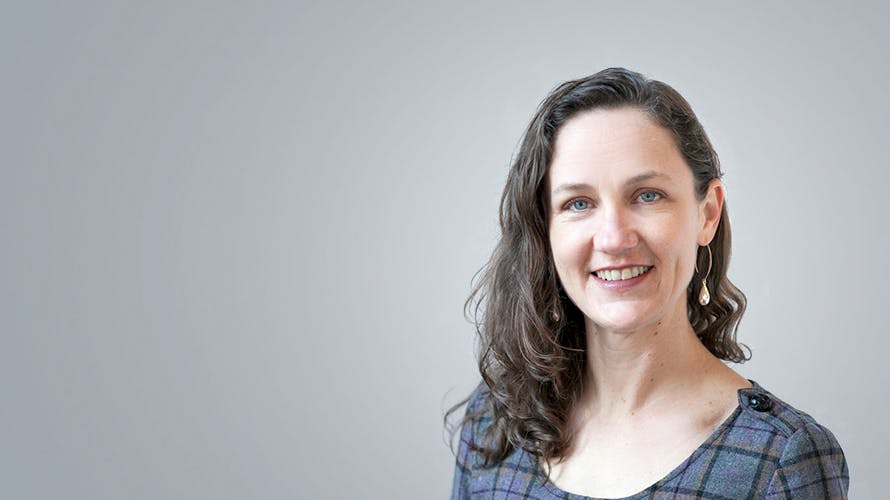 A digital agency is a lot like an orchestra — a large ensemble of varying disciplines joining together to produce something greater than the sum of its parts.
Any successful agency must have the perfect mix of talent, tools, and processes, all continuously configured, tested, managed, and optimized with clarity and precision. Everyone and everything needs to work on its own. But, more importantly, they must come together seamlessly — sensationally — to produce intricate, beautiful, and complex products. All the time, every time.
If Modus is an orchestra, then Chief Operations Officer Kristina Vogel is its conductor, unifying everyone from UX strategists to QA specialists and setting the tempo of the organization to ensure it is, indeed, always greater than the sum of its many, many parts.
Q: How would you describe the role of operations in a digital agency setting, and why is it so important?
A: It's not unlike operations in a physical setting, like in manufacturing or a warehouse. You need to optimize equipment and people, and the amount of product being produced, and budget for those materials. It's just a different scene — one where talent, tools, and collaboration reign.
At the end of the day, we are here to deliver exceptional digital products to our clients. We can only do that with the right people, in the right positions, using the right tools and methods. At the same time, we have to work in the most productive and collaborative way possible to remain profitable, which means all of our systems and processes, and talent and tools, have to be operating and aligned at all times.
Q: How has your past experience prepared you for the role of COO at Modus?
A: I spent the first part of my career as a database engineer, doing hundreds of data integration projects. What I've learned over course of all those years, is that database architecture and modeling is very much business process modeling. So that's been a natural jumping off point for me to be in operations.
Everything I've been doing for some time now has been in optimizing relationships and work to build something that doesn't cost more than it should and is profitable, where teams are happy and motivated, and information flow is solid. You have to understand tools and leverage them. Get them adopted. Build relationships. Foster collaboration. Put people in the right positions, and encourage people into better ones.
Through all my experience, I like to think I've become a thoughtful, pragmatic organizational engineer who can break down silos, facilitate teamwork, and optimize workflows and management systems.
Q: You started your career in tech in the mid–late '90s — the Internet Boom. What was it like at that time?
A: When I moved to San Francisco in 1997, you couldn't have coffee with someone without signing an NDA. It was the most energetic time. San Francisco wasn't quite a tech hub like it is today, but that energy was still so strong.
When I think back on that time, though — and I don't think I really realized it too much then — is that there was maybe a 10 year period, in San Francisco and after that in New York City, where I didn't work with another female engineer.
Q: Why do think women in tech were so unrepresented? And how do you think the industry has changed since then?
A: Women I knew who graduated in the '80s with computer science degrees were all in top management. But then they left and were not replaced. I was coming in on a generational track that would see the lowest numbers of women in CS in this country for another decade.
There was this whole archetype that evolved during the explosion of the Internet that wasn't inclusive of women. We've been trying to recover. My generation didn't recover, but the women that are coming up behind me are changing that.
I think a lot of that has to do with external factors and movements outside of the industry over the past two decades — women are demanding greater inclusivity, a more welcoming environment, and yes, diversity and flexibility. But also within the industry, there's been a real concerted effort to educate and train more women in STEM, and empower them to take on leadership roles.
Today, I am a strong advocate for women in technology, and particularly women in technology leadership. I was proud to recently be named a 92Y Women in Power fellow. I also regularly volunteer with Girls Who Code and have spearheaded an initiative to host coding workshops for young people at Modus.
Q: What are some other major changes you've seen in digital product and software development over the past 20 years.
A: I think that as software development has come to full maturity, one of the biggest changes I see is the impact of automation of tasks, from time tracking to deployment. A lot of the mundane work has been automated, which has allowed us to focus on more of the heuristic, or knowledge, work.
At the same time, we've seen a real advancement in tools that have facilitated better collaboration among designers and developers. As digital products have become more sophisticated and complex, it became more critical for designers and engineers to be involved in every project together, from start to finish. The tooling has helped make it possible for designers and front-end developers to communicate with engineers in a new way, so a designer's vision can actually be executed. And designers are now more educated about engineering, so as they're creating, they're thinking in terms of grids, components, patterns and re-use. We also iterate more frequently and reflect on our work collectively. It brings our teams even closer together and opens creative, momentous pathways.
Q: Even as COO, you still participate in some client account work. Why is that important to you?
A: Holding client accounts keeps me really in tune with our design and delivery, and how we organize our teams to deliver great work. It's good for experimenting, listening, and understanding where, why, and how things work. Or don't work.
In a sense, I'm walking the walk.
Q: What does the future of the digital agency look like from an operations perspective? What direction are we headed in and what do we need to be prepared for?
A: In a digital product studio like Modus — one that provides strategic design, custom technology, and client servicing — the future is in cross-functional, highly collaborative and creative, product-oriented teams focused on their customers and their clients, where customer service reigns and we put people and ideas first.
The future is also dependent on learning organizations. From small teams to large firms, we need the support to experiment, learn from failing, and commit to relentless improvement together. This is where creativity shines and productivity is maximized. When we do this well, as client servicing specialists, we build industry-changing, profitable products; we hire the right talent at the right time; and we win and retain top clients.