Out of (Home) Office: What Our Agency Learned by Gathering In-Person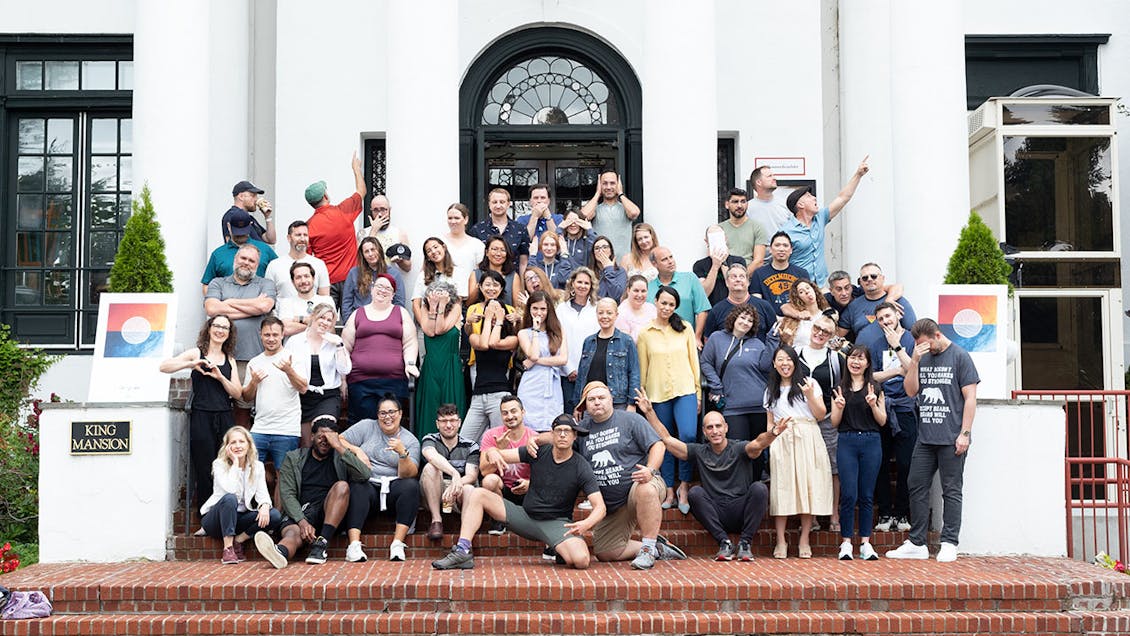 After two years of remote work, we seized the opportunity to gather IRL for wellness and connection
Rooftop happy hours. Group kickboxing classes. Dungeons and dragons meet-ups. Late night karaoke. Pre-pandemic, these were just some of the extracurricular activities that our agency and team members organized to socialize outside of work hours. Not only were these rituals a fun perk, they were a treasured part of the Modus culture. After all, as a human-centered experience agency, we preach that "people are humans first, users second"—and that also applies to how we treat our employees.
Over the past two years, we've attempted to translate our culture virtually, from hosting remote make-a-thons to team-building activities over Zoom such as comedy workshops and cocktail-making parties (and even those D&D sessions made it online). We've also grown by leaps and bounds, more than doubling the size of our full-time staff during that time, pivoting our U.S. office from being NYC-based to hiring nationwide. While we've honed our remote innovation and collaboration skills using tools like Miro and Slack, there's no substitute for the magic that comes with meeting colleagues in person.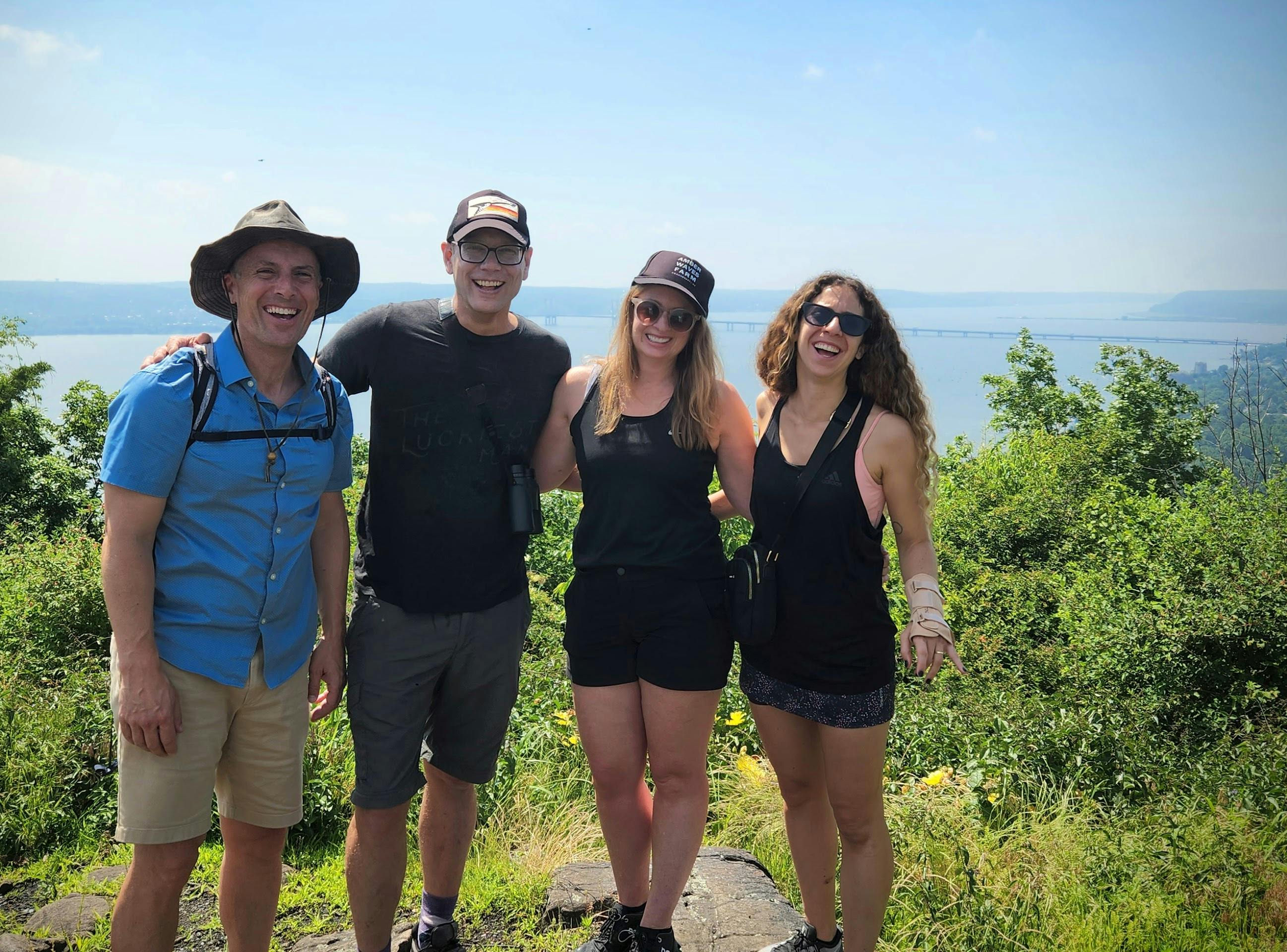 Recognizing that our newest hires might be missing out on a sense of belonging at Modus, as well as wanting to rekindle our connection to the people and not just the work, we gathered many of our U.S.-based colleagues (as well as a few special guests from our Latin American team) for a multi-day retreat this summer. We notified clients that our business was closed, as the event was designed around two main goals: Present opportunities for wellness and give people time to develop and deepen relationships beyond the faces we see daily on our screens.
It's true—company retreats are a thing again. Many office-less businesses are prioritizing gathering in-person (with Covid precautions in place) to combat employee isolation, motivate teams, and build loyalty. There's also a desire to focus on wellness. We learned a lot by creating this experience for our employees. Here are some tips for planning an engaging offsite that is filled with good vibes.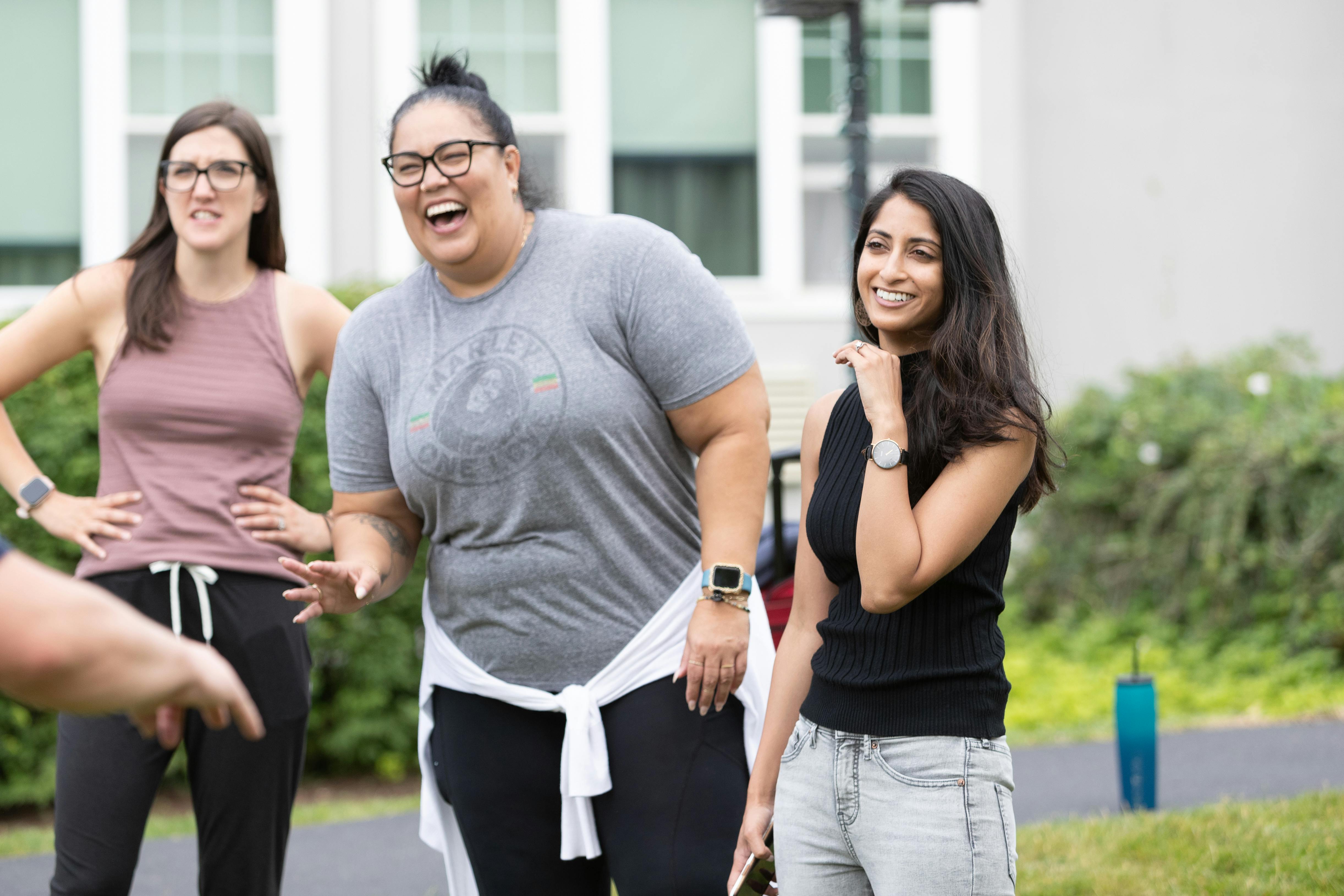 Decide on an overarching theme
At Modus, much of our internal communication and culture is tied to a narrative based on the natural world. It's how we ground our digital work in the reality of our amazing planet, and keep environmental concerns at our center. Our People Operations (POps) team lead the planning of the event, and they came up with the theme "Fire + Water in the Outerverse"—a play on words, as the metaverse is a hot topic in our industry. This narrative gave everyone an easy way to understand what to expect—that we would spend time outdoors and there would be some activity based on fire as well as on the water—kayaking, to be specific. Narratives aren't just a cheesy way to come up with t-shirt slogans, they help give people a frame of reference. For example, a gathering focused on goal-setting or problem-solving would call for a more actionable narrative. Giving your event a theme also helps make it more memorable.
One of our talented designers created artwork to illustrate our theme, which was used on postcards that served as personal welcome notes as guests checked in. We also printed large posters depicting our event artwork, which helped our team know that they were in the right place since other events outside of our group's were taking place at our venue.
Leave plenty of time to plan
Key decisions at the start of your planning will be how many people are expected to come, where the gathering will take place, and how travel will be arranged. As soon as the date of the event was set, a survey went out (as well as reminders to complete the survey) to gauge interest in the event. It's important to communicate to your team why you are gathering, and include enough details to build excitement. For our event, the elegant location plus the promise of wellness and sports activities made for an enticing invitation. Speaking of invitations, you'll want to determine how you'll manage RSVPs. We created a landing page to host all of the event details, such as what to pack, and included a form to collect RSVPs as well as dietary restrictions.
The logistics of planning travel for a distributed team are not for the faint of heart, so our small but mighty POps team opted to partner with a service called TravelPerk to arrange individual team travel. Not only did the platform make it easy for each team member to book their own flights, Modus was also able to purchase carbon offsets with GreenPerk, making for a more sustainable event.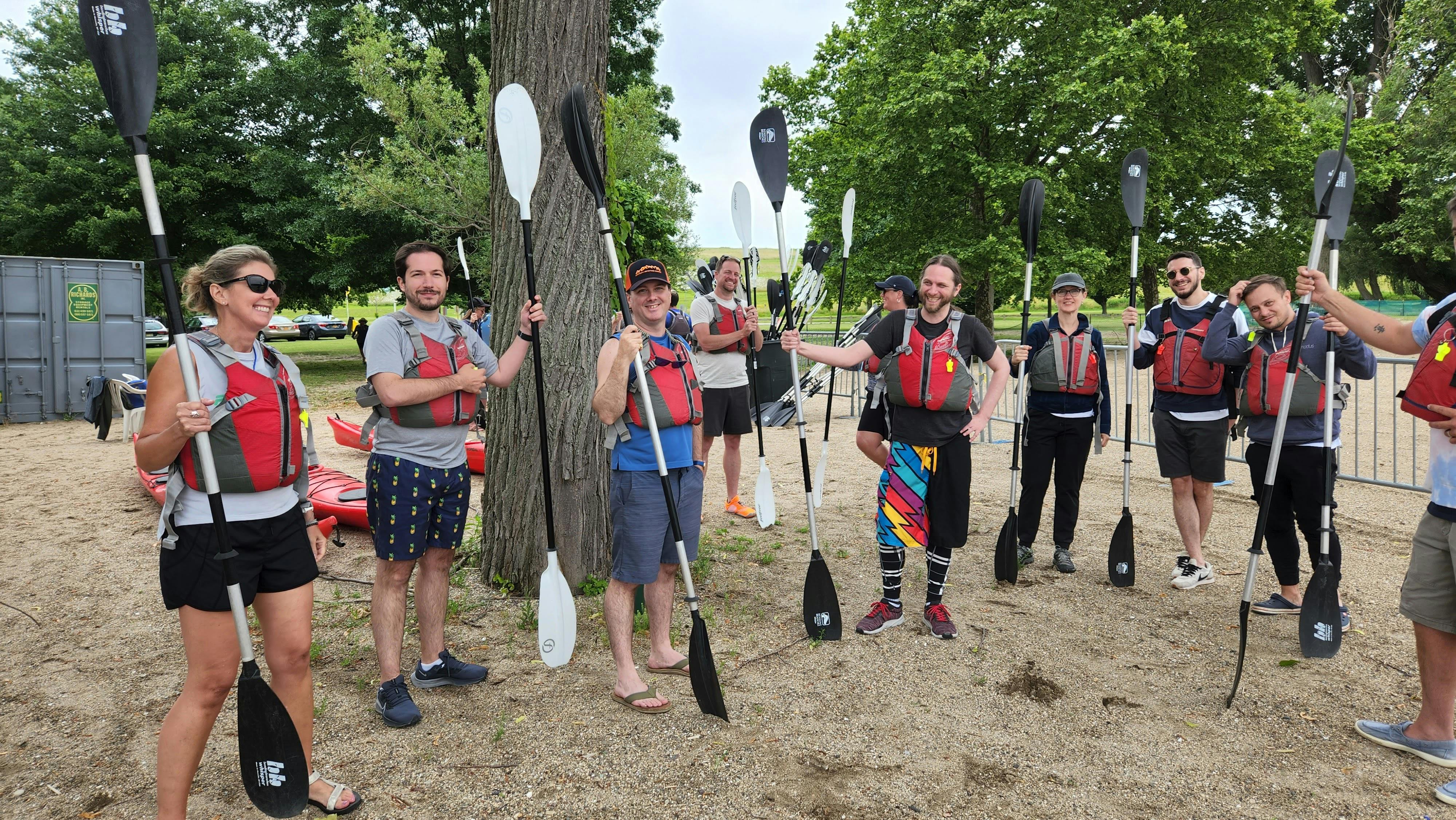 Plan for the unexpected
Keep in mind that in the pandemic era, flexibility is still the name of the game. Have a plan for how to handle a positive Covid case. Everyone showed proof of a negative home test to our POPs team before arriving at the event, but the reality is that gathering in-person is going to come with some level of risk. Having a designated member of our POPs team serve as the "Covid coordinator" who distributed additional tests as needed helped make sure that our team felt valued at all times and the event still ran smoothly.
We also ran into a hiccup with the "fire" aspect of our event. Originally, the plan was to gather around the venue's fire pits where each team member would take a moment to think about their personal goals. Unfortunately, the fire pits were already booked, so our creative planners decided that we would light candles after dinner instead. The experience still felt authentic and connected to the theme in an empowering way.
Don't over-plan, either
Our itinerary included a meditation sound bath, a visualization session, team-building chats, and of course, meals and drinks—but there was plenty of choose-your-own adventure time as well. Athletic types flocked to the basketball, volleyball, and bocce courts. One of the teams went on a morning hike. And some of the most memorable moments at our retreat happened during downtime. While most of our team went kayaking on the Hudson River, a small cohort opted to stay on shore and broke out into a sing along with an acoustic guitar.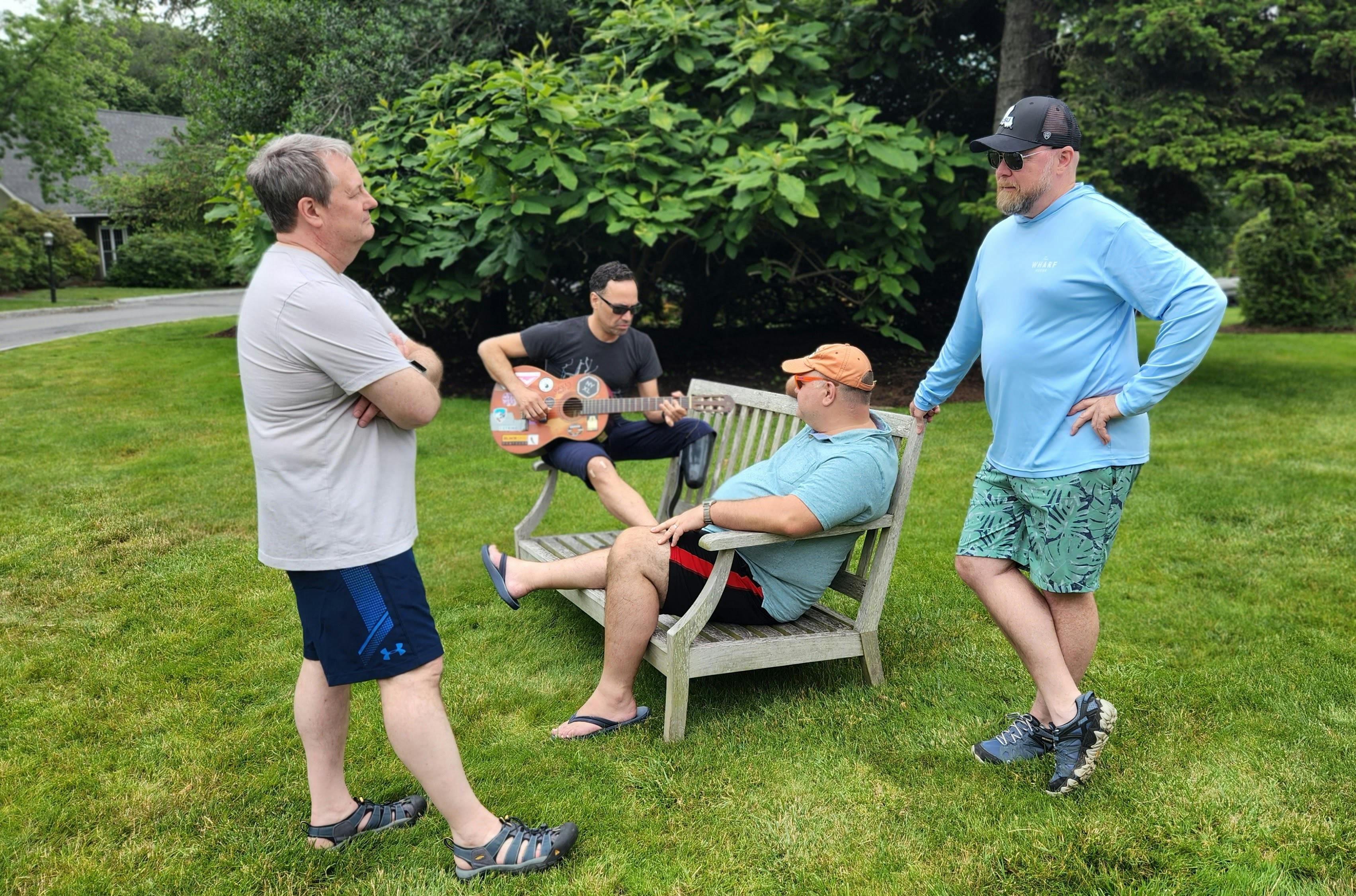 Planning our first in-person retreat after becoming a fully-remote company was both challenging and rewarding, and we're already looking forward to the next one. We'd like to give a special shout-out to our amazing POps team—Kristina, Lorrie, Skyler, Glenda and Phil—thanks for all of your time and effort that went into making this event a smashing success.
Over the past year, Modus has gained incredible value in meeting in-person with clients to accelerate ideation and decision-making, as well as build stronger relationships. So much so that we've launched a new offering: Lodestone Experiences. By taking a new approach to the corporate meeting, our program is designed to help teams meaningfully collaborate and ideate new business solutions, all while meeting design thinking and ecological best practices. If you're considering investing in an offsite experience for your team, we'd love to hear from you.