How to Navigate iOS14 Privacy Concerns in Social Media Advertising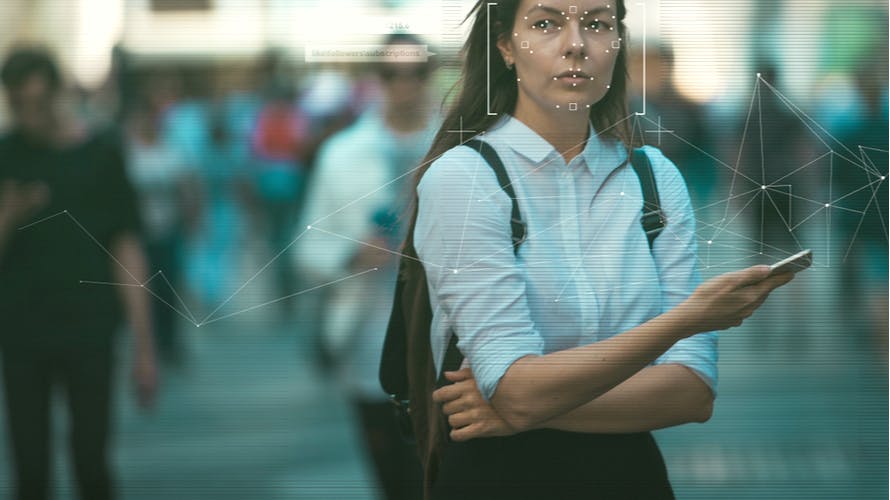 Internet privacy has become a big concern for online users and an even bigger concern for online advertisers. Smartphone and computer owners have become fed up with the degree of privacy invasion that certain advertisers and app developers have participated in when collecting user data. Up until now, this opposition has been met with very little interference or support; and advertising giants like Facebook have significantly profited from it. But with the launch of Apple's new iOS14 privacy rules, the online marketing ecosystem may be completely disrupted.
What are the controversial iOS14 privacy changes?
For those who don't know, one of iOS14's biggest changes was its move to be more transparent with its users regarding in-app data tracking. Now when iPhone and iPad users open an app downloaded from the App Store, they will be prompted with a pop-up notification. This notification will ask for the user's permission to start tracking their in-app data. Prior to this update, users were not given the option to decline in-app tracking, but now they can prevent developers from tracking their data altogether. Moreover, users will be able to review the apps they have permitted to track their data and can edit the list as they see fit by simply opening their settings.
Why are companies like Facebook so upset with the policy changes?
Facebook, in response to the changes, claims that the 'discouraging prompt' will negatively impact the effectiveness of ad personalization and performance reporting features for its Facebook Business clients. And this is true. Even if only one percent of users opt out, these privacy changes would affect the accuracy of third-party data which ads are using to target audiences. Why this is such a scary concept for marketers is that many other tech companies may consider implementing similar privacy-protecting policies in the future. If so, businesses and advertisers alike may struggle to receive the same amount of value from their social media advertising campaigns. But just because something is difficult doesn't make it impossible.
How can social media advertisers effectively navigate iOS14?
Despite the restrictions imposed by the new iOS14 privacy policy, there is still a lot of hope for companies looking to advertise on social media. Firstly, providing users with a choice to opt out does not mean all of them will. Similarly, when a user opts out, they are, yes, blocking the IDFA code, which tracks ad click-throughs and ad-related downloads, but users can still view, respond to, and interact with an ad on social media. It will just be more difficult to track the ad's success. But again, difficult isn't impossible — at least for the right firm. 
Most organizations don't possess the knowledge or resources to develop, launch, and monitor a campaign— especially in light of iOS14 —and why would they? In all likelihood, it isn't their main area of business. But at Modus, it is our business. With our skilled and experienced team of creatives and data analysts, we can help businesses continue to take advantage of social media advertising despite Apple's recent privacy changes. To learn more about our services, we encourage you to contact us today.