How to Create an Effective Online Consumer Experience During COVID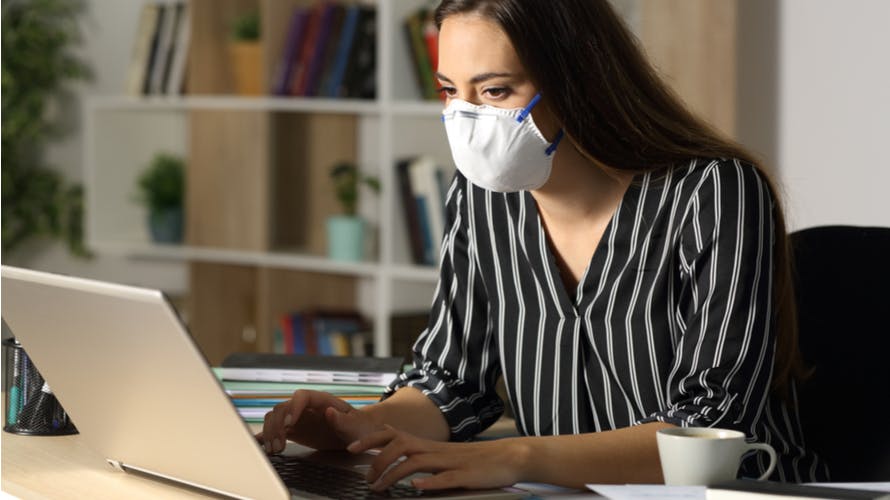 In the presence of a global pandemic people and businesses alike have had to completely change how they live and operate. For many companies, e-commerce has become the saving grace of a post-COVID world. Online retail provides a contactless platform that can satisfy consumer demand. But is that all e-commerce should be doing? 
As businesses embrace an online existence, many of them are not optimizing the consumer experience. Just because consumers can directly interact with your organization in touchless ways doesn't mean they don't deserve an engaging and dedicated customer experience. For 2021, Forrester predicts customer experience (CX) will likely become even more important to brand success during the ongoing pandemic as consumers seek out brands they trust.
The importance of CX
According to Dimension Data, 84% of companies that invest in customer experience see an uplift in revenue and 92% see increased customer loyalty. This reinforces the idea that satisfied consumers are integral to growth. But having one satisfactory CX development doesn't mean a business should become complacent. More than 30% of customers will completely abandon a brand they are loyal to after one bad experience. That's almost one-third of your customer base. 
If you need help enhancing your contactless consumer experience, here are a few tactics you should consider. 
Learn more about your consumer
How can a business provide a satisfying consumer experience if it doesn't understand its consumers? Understanding a consumer's needs can help your business develop more attractive commodities as well as more tailored experiences. By analyzing customer feedback and website activity, an online retailer should also be able to determine whether they currently provide a positive CX. If they don't, these sorts of metrics can provide insights into what consumers are actually looking for.
It is incredibly important to consistently review customer experiences because a company's consumer profile is constantly evolving. Staying in touch with your consumer base means you can respond more quickly to trends and patterns than your competitors.
Simplify product navigation
How can you expect your customer to purchase your product if they can't even find it? The most important criterion for developing a successful CX strategy is simple product navigation. Luckily, there are a few simple ways to introduce a better product directory online. The first tactic is product categorization. Effectively categorizing your products can make it easier for customers to view the breadth of your offerings while simultaneously narrowing their product selection. Having to choose between different sets of basketball shoes is easier than having to sift through every type of footwear. Product filtering is a great amendment to product categorization. Separating your shoes into categories is great, but providing filters for size and style is even better.
Solicit customer feedback and promote certain reviews
Satisfying CX isn't just good for retaining customers, it's also great for attracting new ones. A satisfied customer can, in some cases, be as effective at promoting your business as a successful marketing campaign. Recording and showcasing consumer reviews is a great way to convince other consumers to interact with your business. Not only does this promote customer evaluations, but it also functions as a compelling marketing tool.
It takes a lot more than a few tactics to create an effective contactless CX. Fortunately, Modus is here to help. With our team of experienced industry leaders and experts, we can help transform your customer experience into a powerful growth tool. To learn more about how Modus can elevate your business, contact us today.