Developing UX Measures for Digital Medicine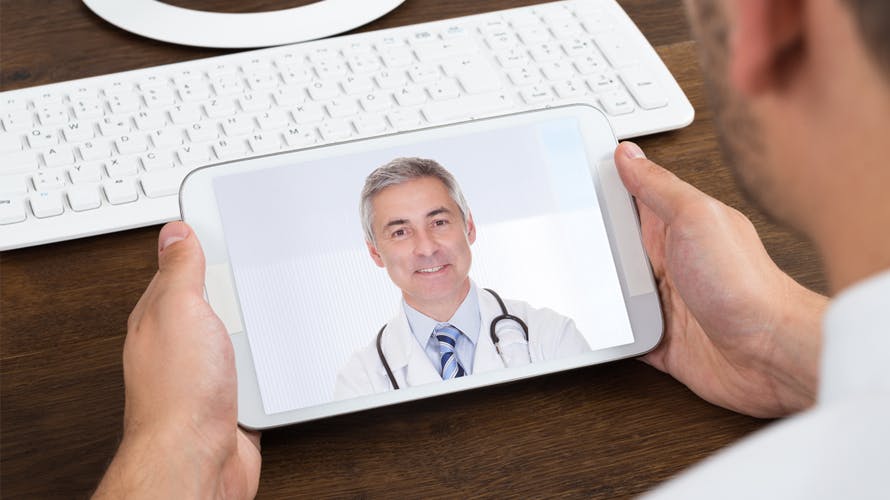 I think we all can agree that our digital experiences around healthcare often seem archaic when compared to our experiences with other industries like entertainment, travel or banking. And it's not just patient experiences but clinicians who need a better user experience, as well. Doesn't it seem more important to be able to do things quickly, effectively, and easily when it comes to our health than to be able to instantly watch "Orange Is The New Black" or get a ride home from the bar with a push of button?
One of the most successful strategies to drive broad and lasting change is to:
1. Clearly articulate what needs to be changed, and
2. Create a means to measure change (often in the form of KPI's or OKR's).
This is the spirit with which the NODE.Health UX Measures working group formed in October of last year. Our initial goal was to "create a draft set of user experience (UX) measures specific to digital medicine to present at the Digital Medicine Conference in December 2018."
We are a a small group of leaders in human-centered design, medical practice, informatics, patient advocacy, and innovation at health systems. We met a number of times beginning with some very broad brainstorming to create a list of 98 potential measures. Through iterative discussions, this list was condensed and ultimately refined to 42 measures grouped into 8 key principles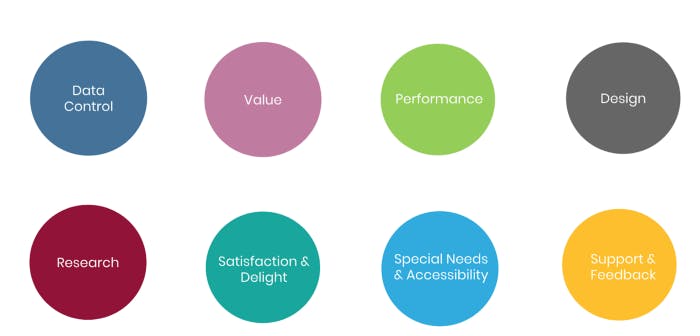 We then developed a scoring system to rationalize qualitative and quantitative measures that could ultimately roll up to an overall score (1–10), a score for clinician and/or patient experience and a score for each principle. The system also allows for weighting of the various measures (which can be viewed here). Keep in mind this is a very early draft, and we are looking for feedback (which can be provided here). It is important to note that this work is focused on UX and not efficacy.(NODE.Health recently published a paper on measuring clinical and operational impact here.)
We did present (view deck) at the Digital Medicine Conference in December, after which the audience broke out into small groups for discussion and a card sorting exercise to help with weightings.
Our next step is to process all of the great feedback we have received as well as coordinate and cohere with other groups and standards like cMHAFF and Xcertia.
Eventually this work could be adopted as a tool for startups and innovators to self-measure, or for a group like NODE.Health to offer some sort of application and certification process for apps or systems to be noted as "patient-friendly" and/or "clinician-friendly." We want it to be functional, simple, accessible (usable!) itself and to drive the broadest change to improve digital experiences in healthcare.
Please let us know any feedback via online card sort and survey, comment/suggest directly on this document or email me at jerickson@modus.com
UPDATE October 2022: the latest on this project can be found here: https://nodehealth.org/ux-measures/ along with our recent presentation from SoftNet 2022 Congress.
Big thanks to group participants Amy Cueva (Chief Experience Officer @ Mad*Pow), Daniel Stein, MD, PhD (Associate Chief Health Informatics Officer @ MSK), Rishi Kumar MD, MBA ( Hospitalist @ Johns Hopkins Sibley Innovation Hub), Sarah MacArthur, MD (Director of Digital Health Innovation, Hospitalist @ NYU Langone), Tom Foley, (VP of Experience @ Modus), Yauheni Solad MD (Medical Director, Digital Health @ Yale New Haven Health).