3 Ways B2B Brands Can Infuse UX Copy with Personality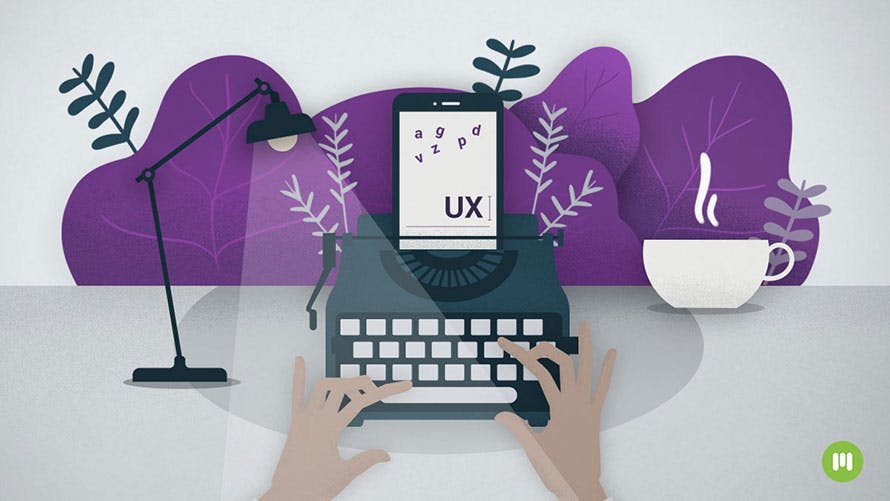 Develop a distinctive tone of voice to strengthen brand and attract customers
As 2022 approaches, B2B marketers are recalculating their strategies. While in-person events are still slow to return, the pandemic has forced companies to double down on multichannel marketing, digital content, and e-commerce. But there's an ocean of noise out there. How can brands stand out?
B2B branding requires balance. Too much emphasis on product-specific messaging misses the opportunity to convey the broader emotional benefits your brand delivers, while leaning too far into hyperbolic, lofty statements won't tell audiences what it's actually like to work with your organization. And as more millennials enter decision-making roles and B2B shakes its boring reputation, marketers feel the pressure to roll out campaigns that are as entertaining as they are impactful.
It's not enough to brighten your colors or add a few jokes to your social ads. To truly differentiate in a crowded market, your business needs clear positioning focused on your benefits, customer profile, and how your services connect to human emotion. All of this positioning comes to light in your brand's UX copy — and if your messaging isn't aligned with your target customers, you could miss a big opportunity to engage them and build loyalty.
What is UX copy?
UX copy, or user experience writing, supports design in a digital experience to make it more intuitive and accessible so that users can achieve their goals. UX copy includes microcopy (small, informative prompts such as labels and buttons that guide users and tell them which actions to take); as well as macrocopy (informative communication such as onboarding and confirmation messages).
UX copy offers a moment to be helpful, empathetic, or even whimsical, if that's your brand's personality. It should sound human and conversational and be treated as a key component of all brand touchpoints, from your marketing website to your product's UI (user interface).
How can you know which words to use in your UX copy to make your users feel like they must interact with your brand? To ensure that your UX writing resonates with your audience, language should be created with the following strategy in mind.
First, find your brand's 'why'
Why does your brand exist? How do you uniquely meet your customers' needs? How does your brand make people feel? Go beyond how you talk about your products and services to answer "What's in it for the customer?" to frame your brand positioning.
Let's take a look at Slack for example. Slack's key benefits are that the platform reduces time and effort for teams to communicate. It reduces the need for email so that teams get the right information, faster. What makes Slack unique is its "stickiness," which drives loyalty and retention. Slack creates a searchable archive of all team communication, it easily integrates with other tools like Zoom and Google Drive, and, importantly, it's UX/UI is fun to use.
Slack applies those benefits to its copy principles, which, aside from emphasizing mantras like "keep it simple" and "ensure every word has a purpose," also encourage its content team to: "Make it memorable. Be intentionally playful and bold, make an emotional connection, and add delight without distraction."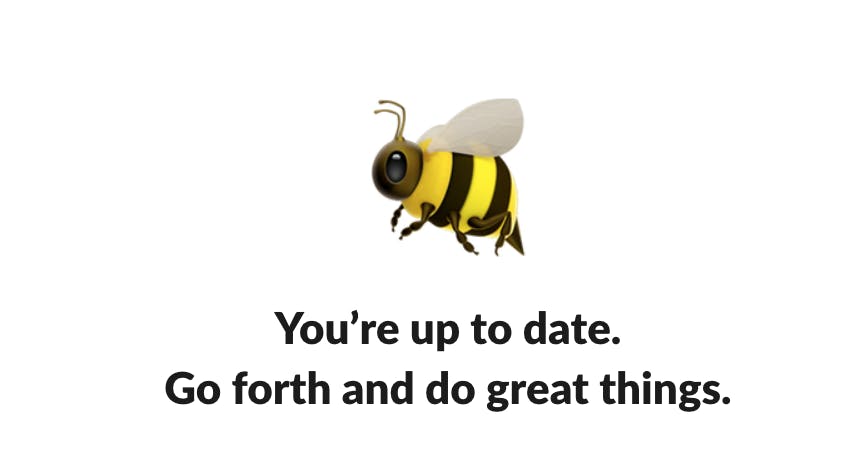 Slack's UI is full of microinteractions that give the user a boost, like the example above that appears after all messages are read. This simple empty state message adds interest to an otherwise uneventful experience, and illustrates a fun brand personality. When done right, microinteractions create a dopamine release in the brain, resulting in moments of delight.
Slack stands out from its competitors like Basecamp and Microsoft Teams by incorporating casual, sometimes quirky copy into every interaction. Andrew Wilkinson, who helped develop Slack's tone of voice, says "Slack acts like your wise-cracking robot sidekick, instead of the boring enterprise chat tool it would otherwise be." Slack exists to make work more pleasant.
Speak to your ideal customer 
Unlike B2C, B2B's target audience is typically coming from a professional background, has done a lot of research, and is looking for detailed information before making a purchase. At most large organizations, buying decisions are made by committee, so UX copy must appeal to several different audiences.
UX copywriters need to be armed with ample research about their target audiences in order to speak their language and help meet their needs. Ideally, marketing, content, and audience research teams are working together to discover user behavior insights such as: What brought these people to our app/website/experience? What are their biggest pain points? Which actions do they want to take? What do they want to learn? These findings should be compiled into user personas and journey maps and referenced throughout the content production process.
While your brand might not be appropriate for humorous copy like Slack's, the important thing is to remember that businesses are made up of people, and, as Zendesk's copy guidelines remind us, "humans connect when they relate to things." Zendesk, a customer service SaaS platform, uses a "spiciness spectrum" to guide its copywriters' approach to sprinkling in brand personality, with "mild" emphasizing clarity for situations like answering a help ticket, while "spicy" means to turn up the charm in an advertisement or brand experience.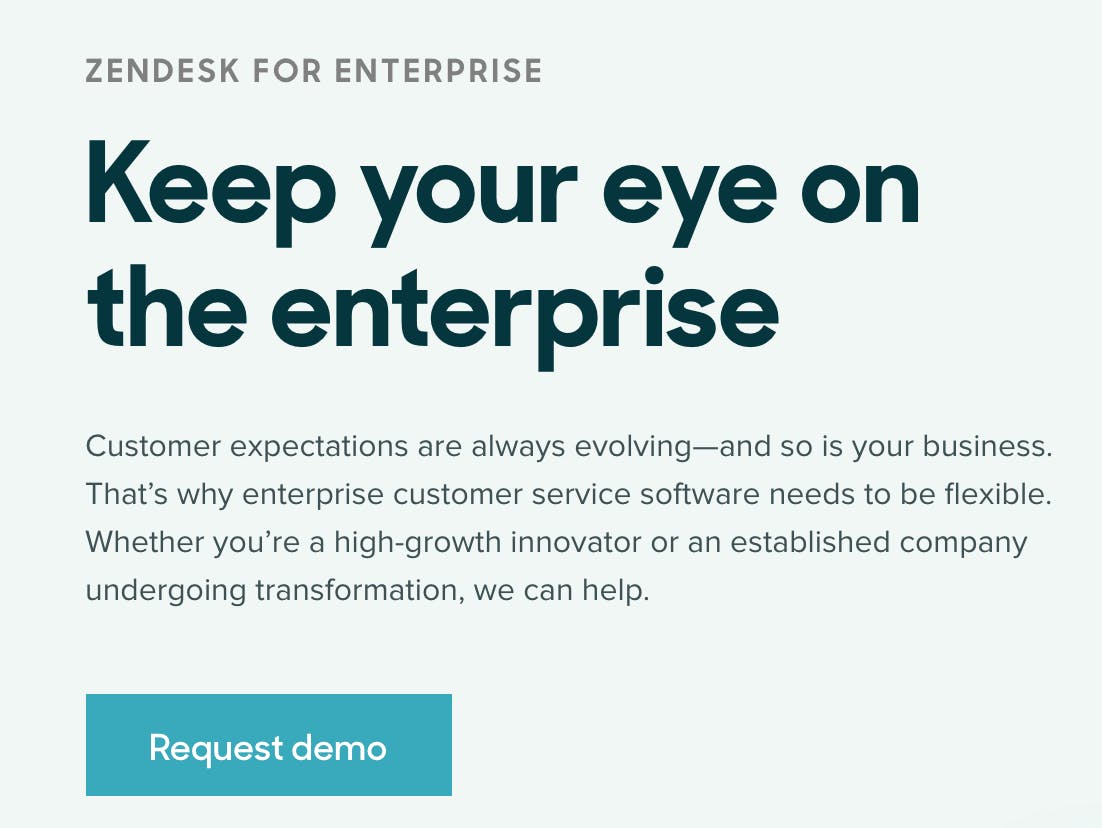 In the above example from Zendesk.com, the company is speaking to an enterprise prospect while maintaining a conversational tone of voice. A clever header draws the reader in, and sentences are short and to the point, guiding the user to the desired action: booking a conversation with sales. When speaking to its small and midsized business audience, Zendesk uses a more empathetic tone to show that they understand current challenges, and the main call to action is to "Try the self-guided tour." Buyers at smaller businesses are more likely to expect a self-service experience.
It's important to test your content continuously to make sure that it's adding value and resonating with the right people. If your audience can connect with your unique brand voice, you'll build rapport and make a lasting impression.
Connect your touchpoints to real human emotion
Even before the pandemic, research was showing that B2B marketers were missing out by not tapping into customers' emotions. B2B buyers are just as influenced by emotion as everyday consumers. To stand out, B2B marketers need to create excitement to drive engagement and loyalty. 
The best brands don't just sell products and services — they make their customers feel good. One method for marketers to use to connect their brand to a core emotional need is to distill key benefits down to their most basic value.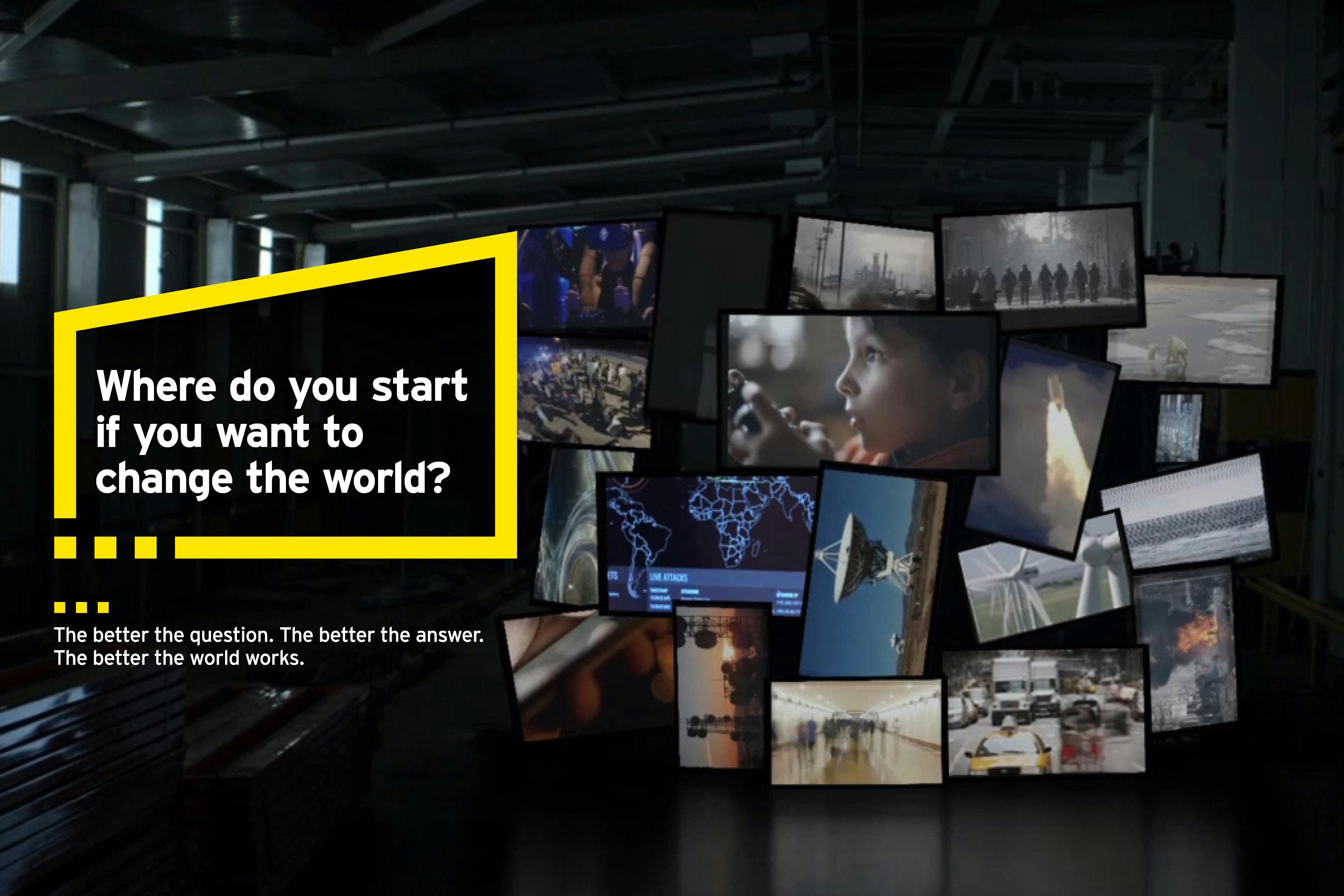 For example, Ernst & Young, known as one of the "Big Four" accounting firms, has rallied around its brand purpose, "Build a better working world." In 2020, the firm took its mantra a step further with "EY Ripples," its corporate responsibility strategy. This inspiring messaging creates a feeling of empowerment with their prospects as well as their existing clients and employees, who all want to make "waves of change" for a lasting impact on the world. 
Companies can't just talk their way into being emotionally-led. If your brand's actions don't match your messaging, consumers can easily report any disparities, which could negatively impact your online reputation. Stay true to your brand values and personality, communicate with honesty and transparency, and share real stories of how you help customers solve problems to build trust with your audience.
Know where to draw the line
No matter what, keep UX copy simple and remember to keep your target customer at the center of the experience. Your messaging should never exaggerate your brand — it should reflect your company values and, specifically, what it is you do.
In this era, bold UX copy paired with attractive design can be a competitive advantage. Successful B2B branding takes a strategic partner with creative expertise like Modus. Our team can guide you in connecting user needs and business goals to make a lasting, memorable impact that will surprise and delight your customers.