2021 UX Trends That Will Increase Your Mobile Conversion Rate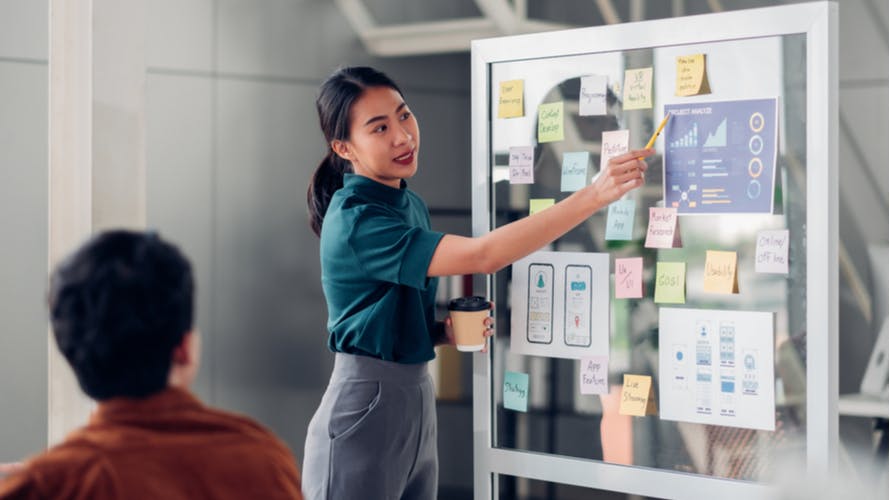 User experiences (UX) can make or break a first impression. A website with a pleasant UX can lead to a strong impression, and in turn, that can lead to a higher likelihood of visitor conversions. The difficult part about crafting an engaging user experience is that the demands of the consumer are constantly changing. What makes a dynamic UX now may make a friction-filled experience down the road. That is why marketers and businesses need to be proactively learning what does and does not contribute to a conversion-conducive user experience. This is particularly true for mobile platforms.
Mobile has become the new destination for all things search and product-related. That said, many businesses still prioritize their desktop UX over their mobile UX, causing their mobile conversion rates to fall off a cliff. To avoid falling by the wayside this year, here are three UX trends for 2021 that will help boost your mobile conversion rate and dominate the smartphone space.
Accessibility
Accessibility isn't just a trend; it's a competitive advantage. In the United States, one in four Americans live with some form of disability, either visible or invisible. That is a huge demographic. According to a 2016 Click-Away Pound Survey, 71% of online shoppers with limitations would abandon a website that is particularly difficult to use. In that same survey, 82% of these respondents said that they would spend more money on these sites if they were more accessible. That's your answer right there.
Mobile devices already suffer from terrible UX and poor navigation because businesses ignore them. Can you imagine how much higher your mobile and desktop conversion rates would be if they were that much more accessible to those with poor eyesight or color blindness? 
Reformat information architecture
With the current business landscape plagued by uncertainty, user goals and motivations have drastically changed. Towards the end of 2020, many businesses created dedicated pages to COVID-19-related updates. This channel for information is extremely useful for visitors looking to interact with your brand because they may not know how. Each city, state, and country operates with different levels of restrictions. By informing your audience about the current state of your business, they will be more likely to convert on their visits because they finally know how to. 
Voice search
As mobile devices become more popular for online transactions, the strength of your voice search optimization will become that much more integral. Currently, 65% of e-commerce traffic, and 53% of e-commerce sales, come from mobile devices. That is more than half of all online shopping. But if traffic is so much higher on mobile, why don't the sales rates match? The answer may be the quality and trust in mobile UX. That is where voice search comes in.
By enhancing the quality of your voice search results, you may be able to intercept a demographic that is only continuing to grow. In 2020, 58% of internet users used voice search to find information about a local business. If you're able to incorporate voice search into your site, you could see a huge boost in engagement, traffic, and micro-conversions.
Interpreting these trends is no easy feat, especially when there are hundreds of trends currently influencing consumer behavior. Fortunately, Modus is here to help. To learn more about how Modus can help you navigate the digital marketing world in 2021, contact us today.