10 things you need to know about transitioning to GA4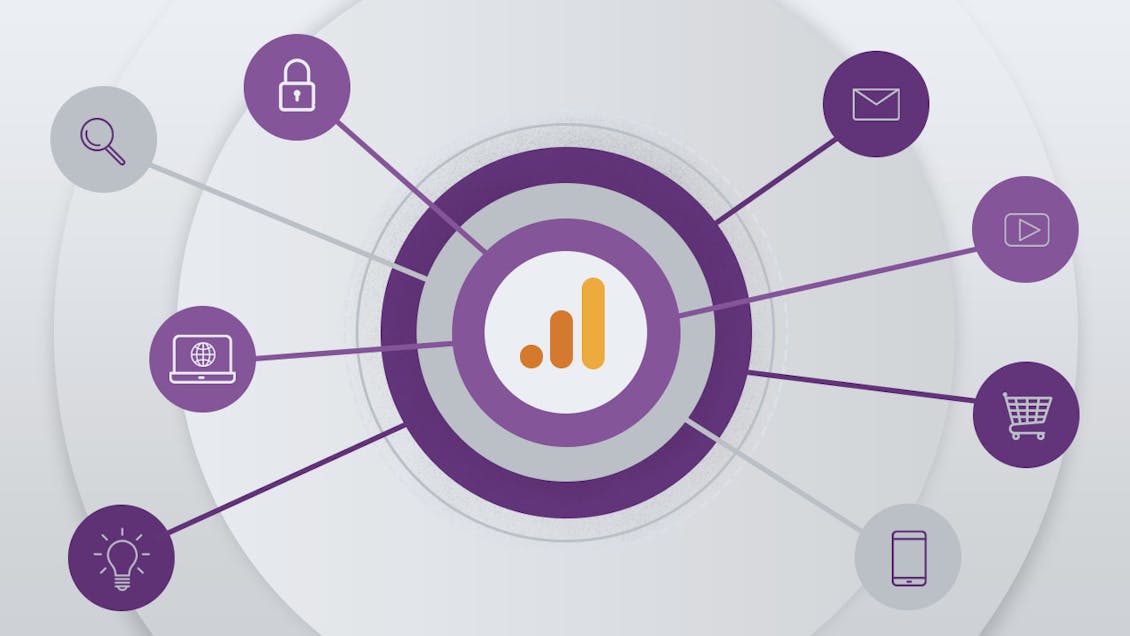 Get actionable tips for your business to take on Google Analytics' major change
Any successful modern business knows the importance of analytics to drive innovation and support smarter decision-making. Just look at the explosion in job postings for data scientists, data analysts, and data engineers. For the past decade, business and marketing professionals have relied on Google Analytics for web user data gathering and analysis. But Google Analytics is changing.
It's official — by July 2023, Google Analytics 4 (GA4) will be Google's singular and standard data collection property, and the previous version, Universal Analytics (GA3) will stop collecting new data. July 2023 might seem like a long way away, but your business shouldn't wait until then to make the switch. The sooner you start collecting data, the more you have to work with when Google turns off GA3.
The biggest task for your company won't exclusively be transitioning to GA4 — it'll be navigating the new reporting structure, developing strategies for predictive analytics, and making decisions about how to migrate, store, and potentially let go of historical data. Here are 10 things to know as you make the switch, including how to prepare and ways your team and business can benefit from the transition.
1. It's time to be proactive about privacy protection laws: With the advent of data protection and privacy laws like the EU's General Data Protection Regulation (GDPR) and the California Consumer Privacy Act (CCPA), Google introduced GA4 to remain competitive in the wake of a changing environment. Instead of reliance on cookie tracking and popular browsers like Firefox distinctively blocking analytics tracking, GA4 is designed for opt-in from users.
2. Make the switch as soon as possible: Waiting until the last minute for any internal migration is never advised, and switching to GA4 is no exception. The sooner your company can start setting up custom goals and configurations, the more useful that information will be — and you will have a year's worth of data to look back on. Keep in mind: GA4 and Universal Analytics can run in parallel, but being proactive in setting up the new analytics site sooner will help companies migrate processes and reports, as well as train staff on the distinctions of new data displays. There are always unexpected pain points in making a major transition, so having the buffer of additional time will better serve any team. 
3. Take advantage of cross-device reporting: Unlike Universal Analytics, which is more limited, GA4 can track a user's journey across different platforms, such as from an app to a website and vice versa. That capability opens up a swath of new data for companies to better understand their customers' journey holistically. 
4. Event-based approach will become a norm: Whereas Universal Analytics relied on a session-based data model, GA4 uses an event-based data model. Rather than chasing quick and random hits on a site, companies can track specific behaviors as "events"—zeroing in on actionable data to make future decisions and analyze performance. For instance, if a local ice cream shop wants to track how much engagement its subscription service pages have gotten or how many downloads its first-time customer coupon has received, it can monitor and measure those specific data points as events. (For now, GA4 allows up to 300 events per property.)
5. Gain more reporting flexibility: Through integration with DataStudio and Big Query, companies can access raw data, export it, and manipulate it in different ways that fit their needs. It's easier to create custom reports, and it's easier to create custom dimensions and segments and save them—a valuable feature for organizations to cull through heaps of data and identify the most useful points. 
6. Embrace automation and customization: Lots of companies only collect default data from Google Analytics. With GA4, Google has capitalized on predictive analytics, which entails using data modeling to fill in gaps where they may exist on the user end. The switch to GA4 creates an opportunity to think constructively and critically about the data you want, the data you need, and how to collect that data. Bespoke>default.
7. Get organized and make a plan: As with any transition, being prepared pays off. To ensure continuity, have discussions with key teams (such as marketing, business development, IT, and analytics) and set a plan in place to get standardized and use conventions. What custom reports will you want? What will you do with this new, more specific data to better reach your goals? 
8. Convince the holdouts: Create a list of selling points for key stakeholders who may be resistant to making the transition to GA4. Focus on how the new version's interface, predictive analytics, and reporting capabilities can translate into better sales and stronger relationships with customers.  
9. Be aware of historical data: While Universal Analytics reports will be accessible after July 2023, they won't be forever. Have an open and honest conversation about what data you'd like to retain from this previous version and why. Avoid downloading and paying to store data that is no longer relevant to your goals and business. Take the time to research the most economic storage options, and carefully document and share with relevant parties where to find that historical data and what the terms of using and continuing to store it are.
10. The transition can be an opportunity to be more thoughtful: As with any major transition within a business, making the switch to GA4 will foster and require camaraderie among the team and collaboration on ensuring the process goes as smoothly as possible. That inherent teamwork can translate to being more creative about data collection and can prompt a discussion on how to better shape and pursue goals. Why is your organization tracking what it's tracking? How is it using analytics? How is data empowering your marketing and audience insights? These discussions can be fruitful and, at their best, be catalysts to help drive positive change in other areas of your business.
Transitioning to GA4 doesn't have to be difficult or scary. With the right partners and the right preparation, the move will be seamless, successful, and beneficial. If your team is considering an analytics strategy or needs help setting up and configuring GA4, Modus can help. Contact us today to learn how we can deliver results for your organization.