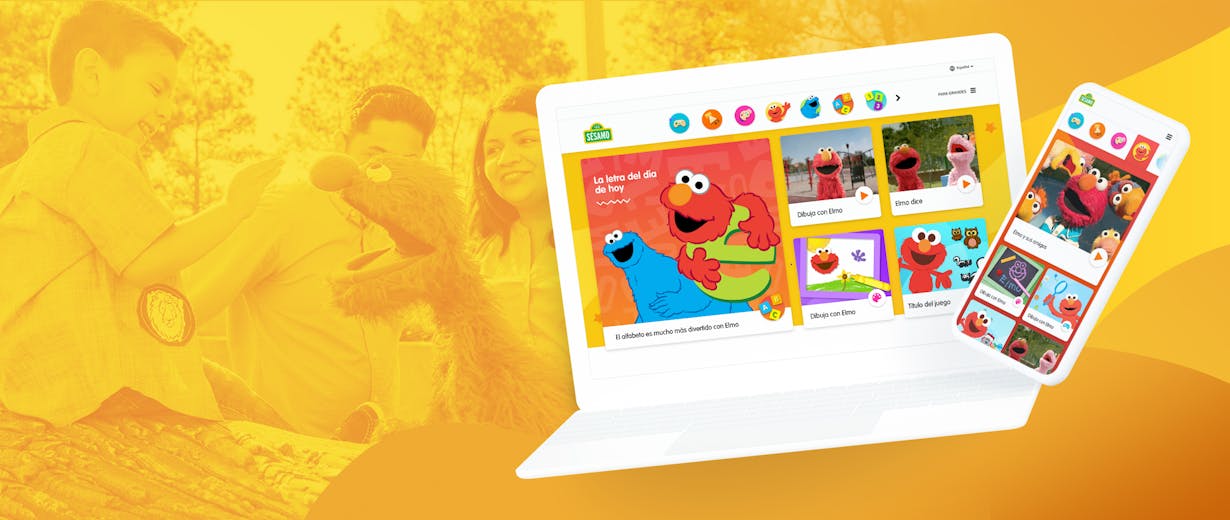 Applying cutting-edge tech to an iconic brand
Sesame Workshop already reaches children in over 150 countries around the world. But to help extend their reach to more kids, parents, and educators in rural areas worldwide, Sesame asked Modus to create a new international technology framework for web & native mobile apps. The goal was  to deliver award-winning children's content and structured curriculum in a single, easy-to-navigate platform, optimized for areas with low-bandwidth access to the internet.

Our solution started with the underlying technology, including:
Drupal deployed as a headless CMS
Amazon Web Services – Cloudformation, Cloudfront, EC2, Docker, S3, Lambda
Bitbucket
Bamboo for code & build management
Bitrise for Mobile app builds & deployment
Based on this technical foundation, we expanded and upgraded the user experience for three groups (kids, caregivers, and educators) by designing, developing, and launching easy-to-manage web, responsive mobile, and native Apps for iOS and Android. 
The result is a single, reusable framework that can be deployed in any language, in any country and support fully localized content. By leveraging Amazon's latest solutions, we have the ability to spin up an instance in any region in the world in a matter of minutes. 
The centralized deployment & management of the platform allows Modus and Sesame's DevOps team to work in tandem to deliver high-availability sites with low maintenance requirements. Furthermore, it puts the power in the hands of the content creators and producers, and allows them to release updates & changes in real-time across the sites & apps 24/7/365.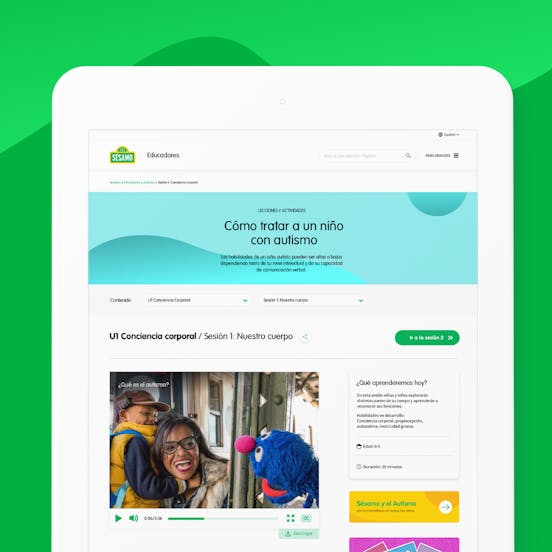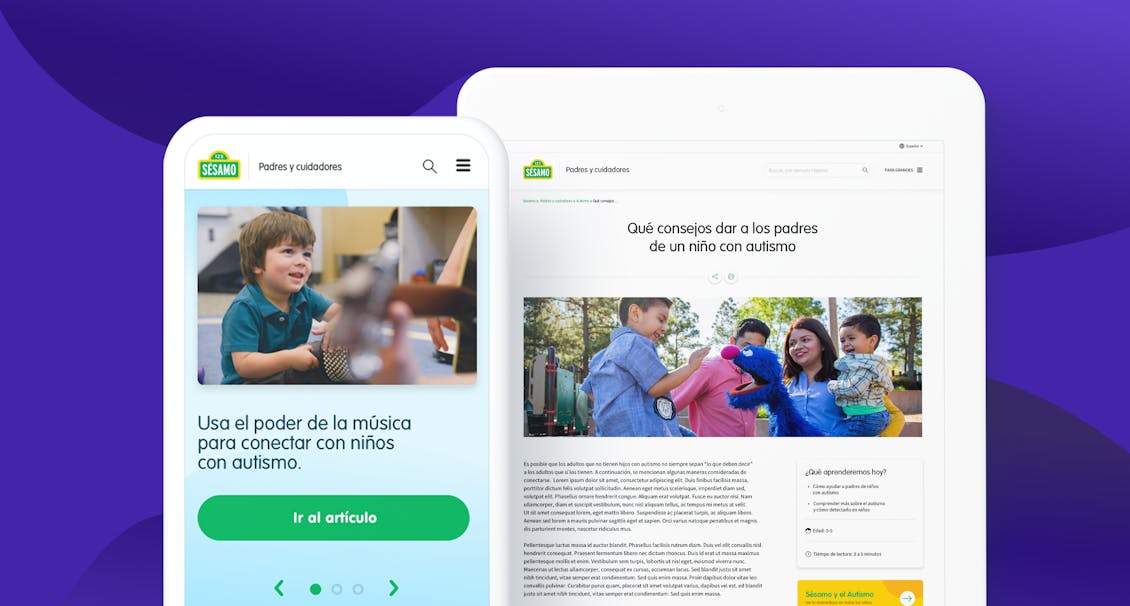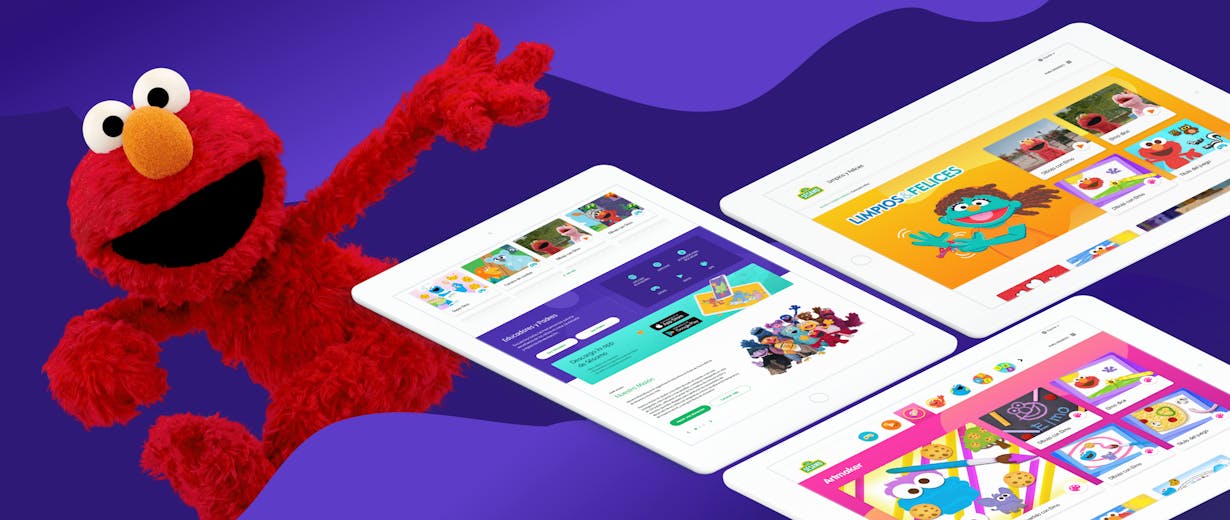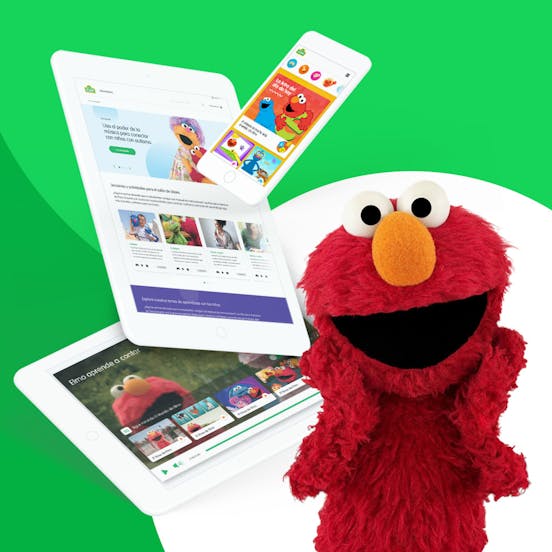 Webby Awards Honoree / Web Excellence Award / Fast Company Innovation by Design Award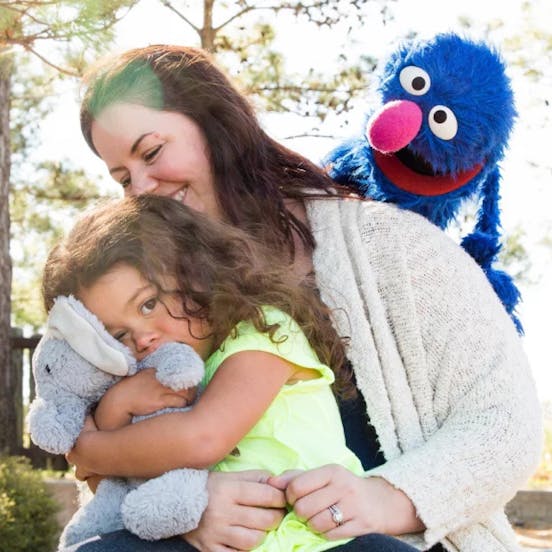 You made this process miles easier than we could have dreamed.
Breonna Rodriguez  /  Sr. Design Director