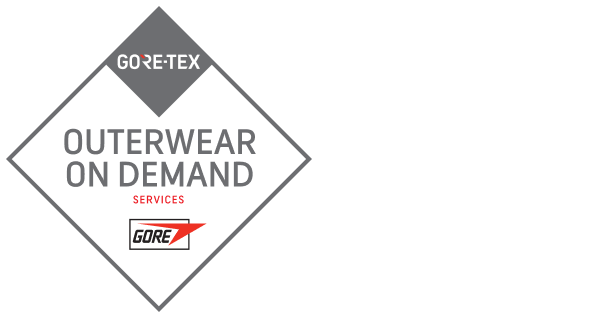 Reaching new heights in style for an apparel innovator
Material science leader W.L. Gore has a long history of bringing innovative, industry-changing products to market. Best known for its waterproof fabrics (GORE-TEX), Gore turned to Modus for help scaling its new GORE-TEX Outerwear On Demand garment rental offering to existing and new ski markets.
Recognizing that the next generation of consumers cares about sustainability on the slopes, Gore embraced the idea of offering rental ski wear as a way of minimizing overconsumption, expanding into an audience of novice skiers, and making it convenient for people to travel without having to purchase and carry expensive gear with them.
We have worked closely with Gore for several years on a variety of strategic initiatives as its trusted innovation partner. To meet the goals of this new service area — to drive pre-trip awareness and consumer adoption of the Outerwear on Demand program — we provided:
Digital Marketing Strategy
Paid Media Strategy
Content Creation
Ad Campaign Creative, Implementation & Maintenance
Site Design
Collateral & In-store Display Designs
Video
SEO
Analytics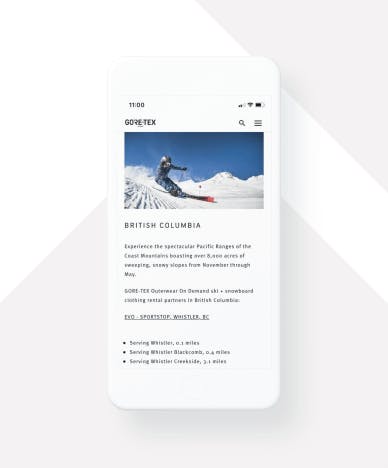 The Ask:  Increase audience reach for a new service offering
Gore needed a fresh pass at all consumer-facing communication for their Outerwear On Demand program, from fully structuring and then implementing a comprehensive digital marketing plan to crafting all creative and content. Gore was also looking to better understand who its Outerwear On Demand customers were and what would drive them to make decisions to rent GORE-TEX products. We applied extensive user research to determine what aspects of the garment rental experience most resonated with prospects, from frictionless interactions to convenience and perception of quality. Segmenting audiences by those new to the sport vs. seasoned skiers helped better target individual customers with the right messaging.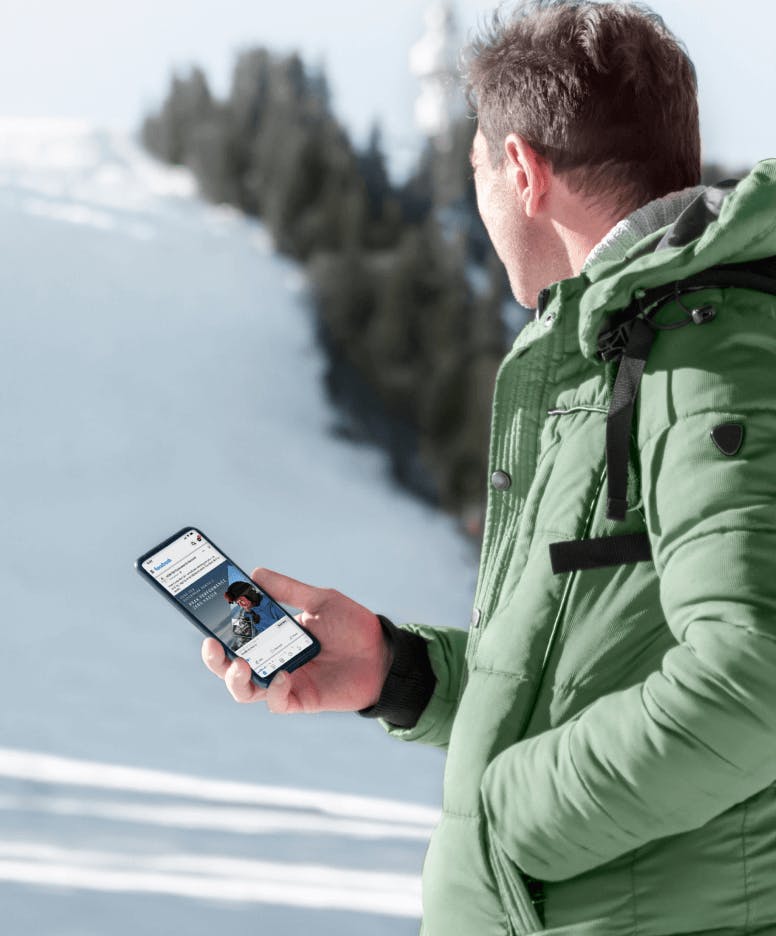 Our Solution: A comprehensive go-to-market plan
We delivered a comprehensive go-to-market plan, inclusive of paid media campaigns, a consumer-facing landing page, and in-store printed collateral. We leveraged paid social as well as the power of social media influencers to enhance pre-trip awareness and improve storytelling, while also using strategic email support, paid and organic search strategies, programmatic media, as well as organic social posts to elevate the Outerwear on Demand offering.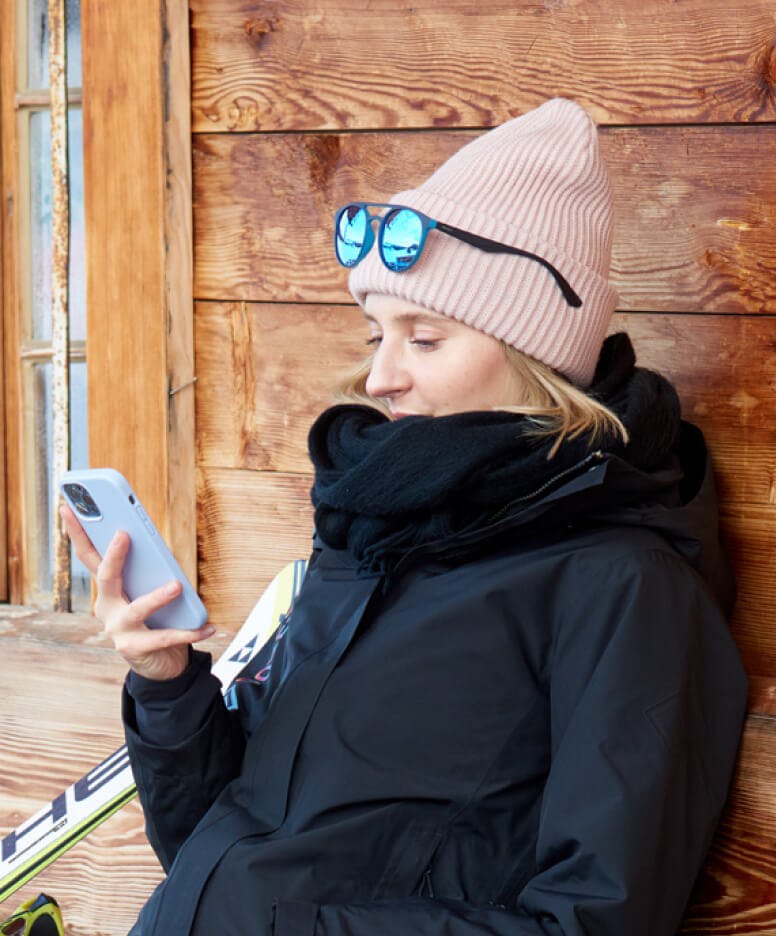 The Result: 25% increase in site traffic
Delivering new marketing materials, landing pages and paid media campaigns, our work contributed to an increase in audience awareness, reach and engagement, with a notable 25% increase in site traffic.

By targeting audiences that were more likely to convert, we helped GORE increase its overall return on investment for the season. And by targeting a more specific audience, the company was able to achieve the goal of driving higher quality traffic and generating better results from campaign efforts.
We have really enjoyed taking an iconic product like GORE-TEX and helping their team create an entirely new service offering. With a strong foundation of consumer insights and program feedback under our belts, we look forward to optimizing efforts as the program scales.
Esmé Melchior / Client Strategist / Modus