3 ways healthcare payers can improve digital patient engagement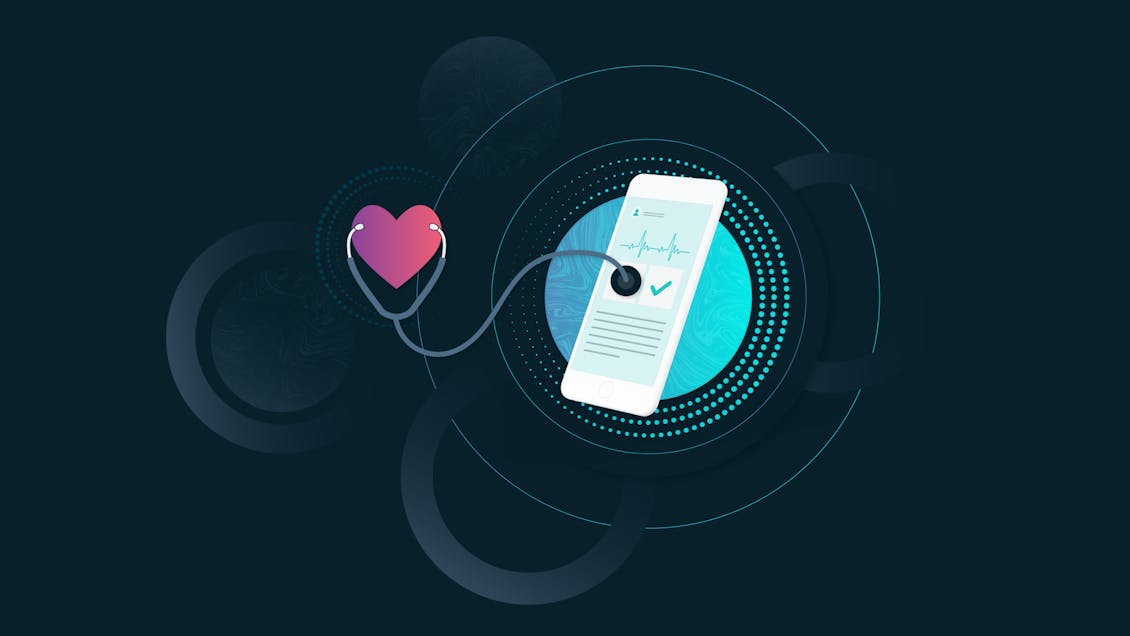 Healthcare leaders must proactively improve digital patient engagement to drive satisfaction and retention.
Across the healthcare industry, digital health has revolutionized the healthcare landscape, promising improved outcomes, increased accessibility, and enhanced patient-provider communication. However, the rapid proliferation of technologies and complex health stacks has disconnected patients and healthcare providers.
While all stakeholders are working to solve the digital health puzzle, payers especially play an important role in meeting patients' needs today and tomorrow. Yet, commercial health plans are at a crossroads when it comes to digital patient engagement.
A J.D. Power study earlier this year found that commercial health plans are not meeting patients' expectations. Member satisfaction fell by 13 points (on a 1,000-point scale) this year, mostly due to a 33-point decrease in satisfaction with customer service. Additionally, the average Net Promoter Score for new members was 6 (on a scale of -100 to 100), compared to 25 for established plan members, suggesting that health plans are not giving enough support during onboarding.
Patient engagement is a critical component of the digital health ecosystem to bridge this gap.
Patient engagement and adherence have long been seen as the 'last mile problem of healthcare – the final barrier between ineffective and good health outcomes.'
What is patient engagement?
Patient engagement refers to the active involvement of patients in their healthcare journey, encouraging patients to take ownership of their health and collaborate with healthcare providers for better outcomes. Distinguished Professor at Babson College, Thomas Davenport, highlights in his 2019 report that patient engagement and adherence have long been seen as the "last mile problem of healthcare – the final barrier between ineffective and good health outcomes.
"The more patients proactively participate in their own well-being and care, the better the outcomes – utilization, financial outcomes, and member experience."
However, despite the potential benefits, challenges hinder the effective implementation of patient engagement strategies across the payer landscape. Examining the significance of patient engagement today from a payer's perspective, my intention is to highlight the challenges patients and providers face in navigating digital health technologies as well as the opportunities that innovative solutions can deliver to improve patient engagement. This will foster meaningful patient interactions and ensure better health outcomes for stakeholders.
1. Bridge the data gap with interoperability
Adoption of digital health technologies, particularly electronic medical records systems (EMRs) has transformed patient data management. It has also resulted in a fragmented ecosystem where patients, providers, and health plans use various applications to manage health information. We now have the digitalization of Payers with EHRs, EMRs, platforms, portals, and dashboards. Aligning the associated patient data has been a plus for patients and providers to manage billing and clinical documentation in real time, yet overcoming digital health fatigue is a big hurdle. With an overwhelming number of health apps and wearables lacking a clear-cut path to accessing medical information or records on either side (patients/payers or providers), patients experience disengagement with each new login.
The movement toward interoperability in health data is crucial for achieving modern health. Advancements such as the Cures Act are making it easier for patients to access their health data from mobile devices and for data to flow freely between health IT systems. Payers must take a patient-centric approach (rather than an administrative one) to streamline point solution offerings and support by adopting user-friendly, integrated digital health solutions.
2. Deliver more accessible and personalized communications
Another area for attention is communication issues within the health tech stacks. Patients have difficulty accessing care but have yet to be advised or informed what care is available. Effective and adaptive patient engagement relies on clear and open communication between patients and healthcare providers. Today's gap between our former written and coded-for cloud-based journeys for the patient and provider has left both sides stuck. The easier-forgotten side includes time constraints during appointments, language barriers, and varying communication preferences which impede meaningful interactions, leaving care at a standstill for patients.
One promising approach is to lean into the proven practices of UX and behavioral science to encourage patients to engage in their healthcare actively. This integrated strategy was the subject of a recent Modus webinar, "Harnessing the Power of Digital Patient Engagement."
According to Amy Bucher, Chief Behavioral Officer at Lirio: "Behavior science leverages theories and frameworks from the social sciences that allow us to understand the factors influencing behavior and identify the right approaches to help people act based on their particular barriers. Ideally, behavior science is part of a personalized approach to patient engagement, given that people are different from each other and may respond to different approaches depending on the context."
Through information provided by provider EHR systems, biosensors, watches, smartphones, conversational interfaces, and other instrumentation, UX- and behavioral science-driven solutions can tailor recommendations by comparing patient data to other effective treatment pathways for similar cohorts. Delivering incentives and motivation through appropriate channels — such as primary care provider-led communications — is one opportunity for payers to collaboratively build stronger connections with patients.
3. Track key metrics for improved retention 
While all payers share the goal of improving clinical outcomes, strategies will vary depending on factors such as member population. For example, not all patients possess the same health literacy or digital proficiency level. Patients need help understanding complex medical information or navigating digital health tools effectively. Disparities in access to technology create a digital divide, limiting patient engagement among vulnerable populations.
This work isn't easy. It requires imagination, courage, and collaboration. We're creating a better healthcare system for us all.
In order to make improvements in closing those gaps, payers need to measure how they provide tangible results to patients for their participation, such as improved access to care, reduced out-of-pocket expenses, or rewards for healthy behaviors.
Measuring and determining patient engagement initiatives' effectiveness and return on investment is arduous for payers. To ease the process, Modus partnered with NODE.Health to create a set of UX measures specifically designed to help stakeholders measure the performance of digital health products over time.
Establishing meaningful metrics and gathering relevant data to assess the impact of these strategies is essential to demonstrate their value. Recognizing the transformational potential of patient engagement in an evolving digital health landscape is essential.
Pat Geraghty, CEO of GuideWell/Florida Blue Cross Blue Shield, a thought leader whom I've admired for years, states: "This work isn't easy. It requires imagination, courage, and collaboration. We're creating a better healthcare system for us all."
A proactive approach
Payers will continue to play a pivotal role in fostering patient engagement as stakeholders with a vested interest in the health and well-being of their members. Patient engagement is no longer an option but is required in the digital health era. To bridge the gap between lost patients and providers, payers must prioritize patient engagement initiatives that empower patients, streamline care delivery, and enhance healthcare outcomes. By embracing innovative technologies and overcoming barriers, payers will lead toward a patient-centric, technology-driven future in healthcare.
In closing, patient engagement has become and will remain a critical component of the digital health revolution, but it comes with varied challenges that must be examined for successful implementation. As a thought leader in digital health for payers, understanding these demands can help design effective strategies that promote patient engagement, improve healthcare outcomes, and enhance patient satisfaction. By addressing these obstacles proactively, payers can create a patient-centric healthcare ecosystem that benefits all stakeholders.